An update to Version 1.29 will be released on August 24 for the PlayStation®4 / PlayStation®5 / Steam / Xbox Series X|S / Xbox One / Windows versions of Guilty Gear -Strive- with the addition of a new playable character, battle balance changes, and fixes for various issues.
General / Game Modes
・Added Johnny as a playable character.
* Johnny will be available after purchasing the "GGST Season Pass 3" or the "Johnny" DLC item to be released on August 24.

・Added the Johnny theme, "Just Lean."
* Johnny must be selectable in order to use the BGM.

・Added avatar items for Johnny.
* The new avatar items can be obtained via "fishing."

・Added the following BGM to the Gallery Mode:
"Liquor Bar & Drunkard" (Johnny's theme from Guilty Gear XX)
"Original Bet" (Johnny's theme from GG Xrd)
* The new BGM items can be obtained via "fishing."
Main Menu
・The main menu has received significant visual changes. Certain menu items and their respective names, as well as the menu location of certain modes, have also been changed as a result.
System settings, battle settings, etc. can be selected and changed through Game Settings, which can be accessed via the Options button, Menu button, or the Enter key (for keyboard input).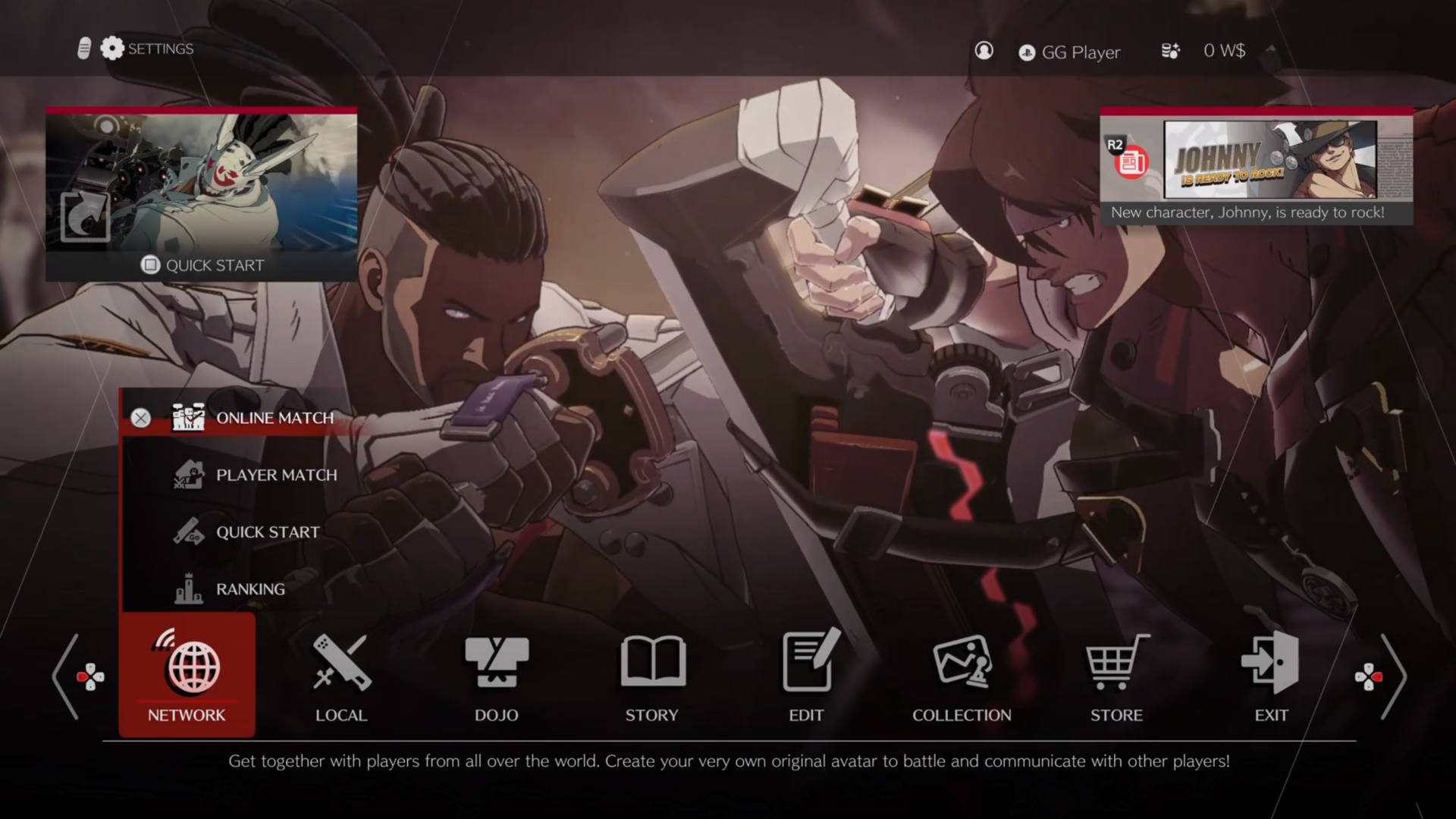 ・Added Quick Access feature. This feature allows specific items from the main menu to be assigned and opened with a single button press, avoiding unnecessary inputs and resulting in easier menu navigation.
Online Matches
・Changed some visual features of the lobby selection screen.

・Added a visual indicator of current online player count for each floor when selecting floors in the Ranked Tower.

・Added "Africa" as a selectable network region.

・Changed the structure of the lobby screen.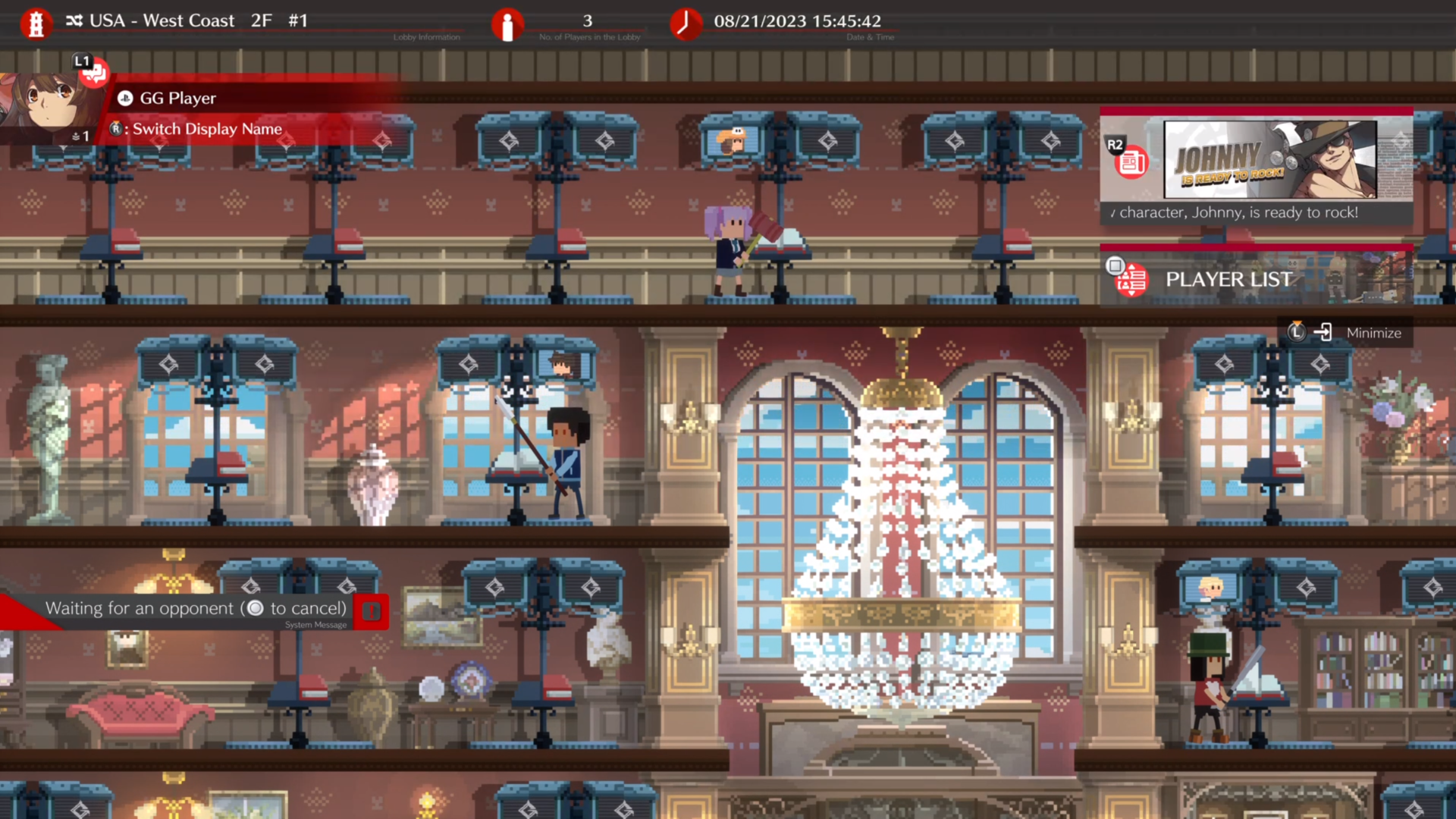 ・Items can now be selected from the shortcut menu when the button is being held down by aligning the cursor and then releasing the button.

・Added the ability to Follow, Block, or Report other players both directly or by selecting the option through the Contact menu displayed on the Member List.
Online Lobbies
・Avatars in online lobbies will now be moved from the Duel Station they were using to the Bartender's area when suspending matchmaking in Standby in Training Mode.

・Fixed an issue where vacant Duel Stations could not be accessed due to the information of the most recent player remaining on the server.
Character Select
・Changed the display format.

・Revised selection criteria to achieve a better overall equilibrium for Battle Type and Easy to Use classifications. Battle Type and Easy to Use descriptions for some characters have been changed as a result.
These revisions are not intended to represent any changes associated with the most recent balance update.

・The operation of changing settings for BGM, Stage, and Battle Settings has been revised from a method where changes are made collectively and then confirmed to a method where changes are selected and then confirmed individually.

・The selected BGM or Stage using the AUTO function is now displayed after the character is determined.
Mission Mode
・In accordance with the new character and battle changes, new missions have been added, and some existing missions have been updated or deleted. Updated missions have had their Cleared status reset.
R-Code
・When checking your R-Code, the OPTIONS/MENU button now opens the Edit Profile screen. Please note that you can no longer edit your profile from the standard R-Code menu.
GG WORLD
・Added new items to Glossary and Correlation.

・Updated text for Asuka R. Kreuz.

・Added images for some characters.
Other
・If a special color that is not intended for use by a player is selected through unauthorized means, the default color will instead be used.

・Changed the display format of the Match Result screen.

・Fixed some spelling and grammatical errors in Gallery Mode.
Battle Changes
・The battle version has been updated from Ver. 2.06 to Ver. 3.00.
* The battle version can be checked in the Replay Theater.

・Fixed minor issues and made new battle changes.
Details regarding these changes can be found below.
Character Changes & Fixed Issues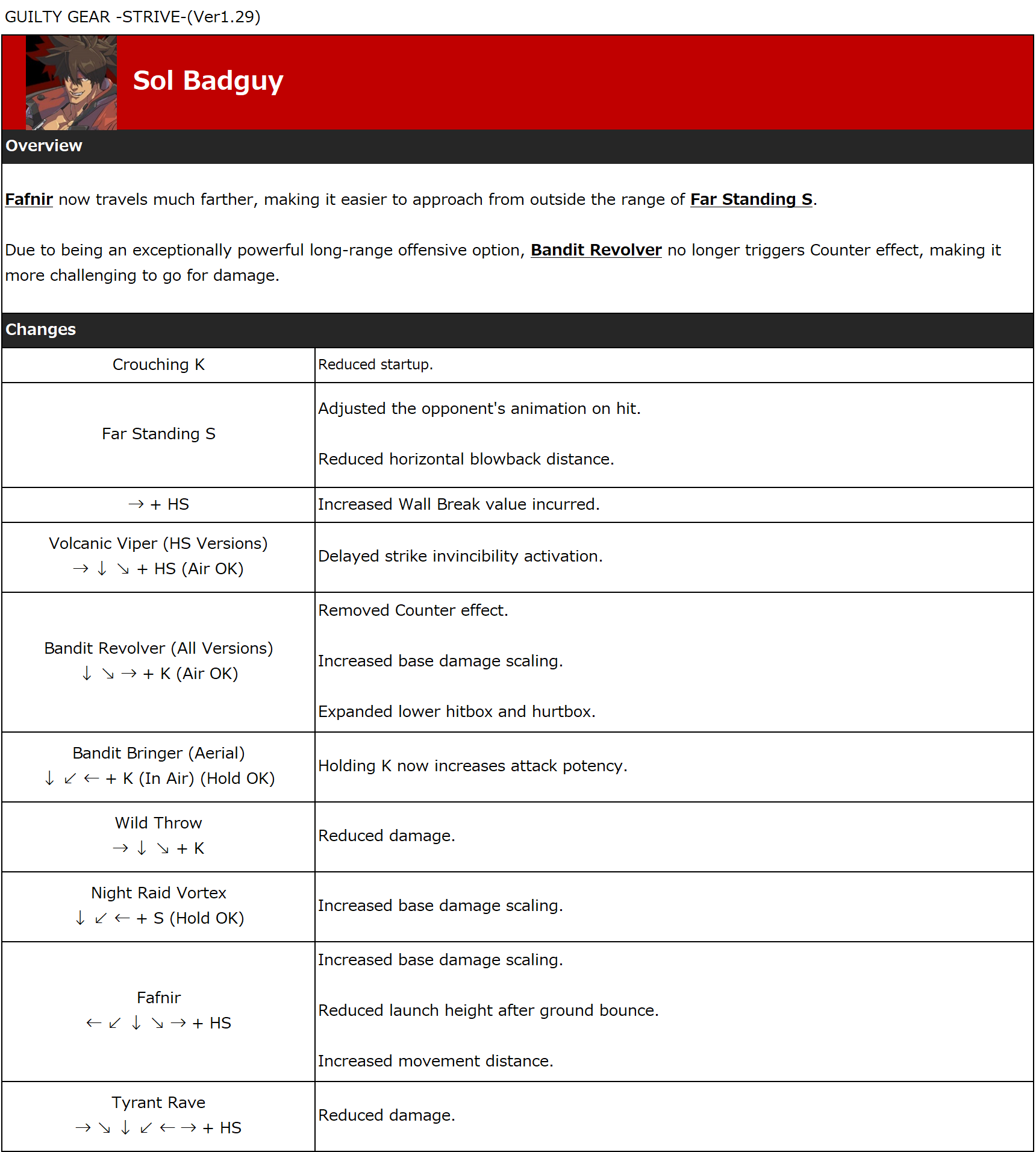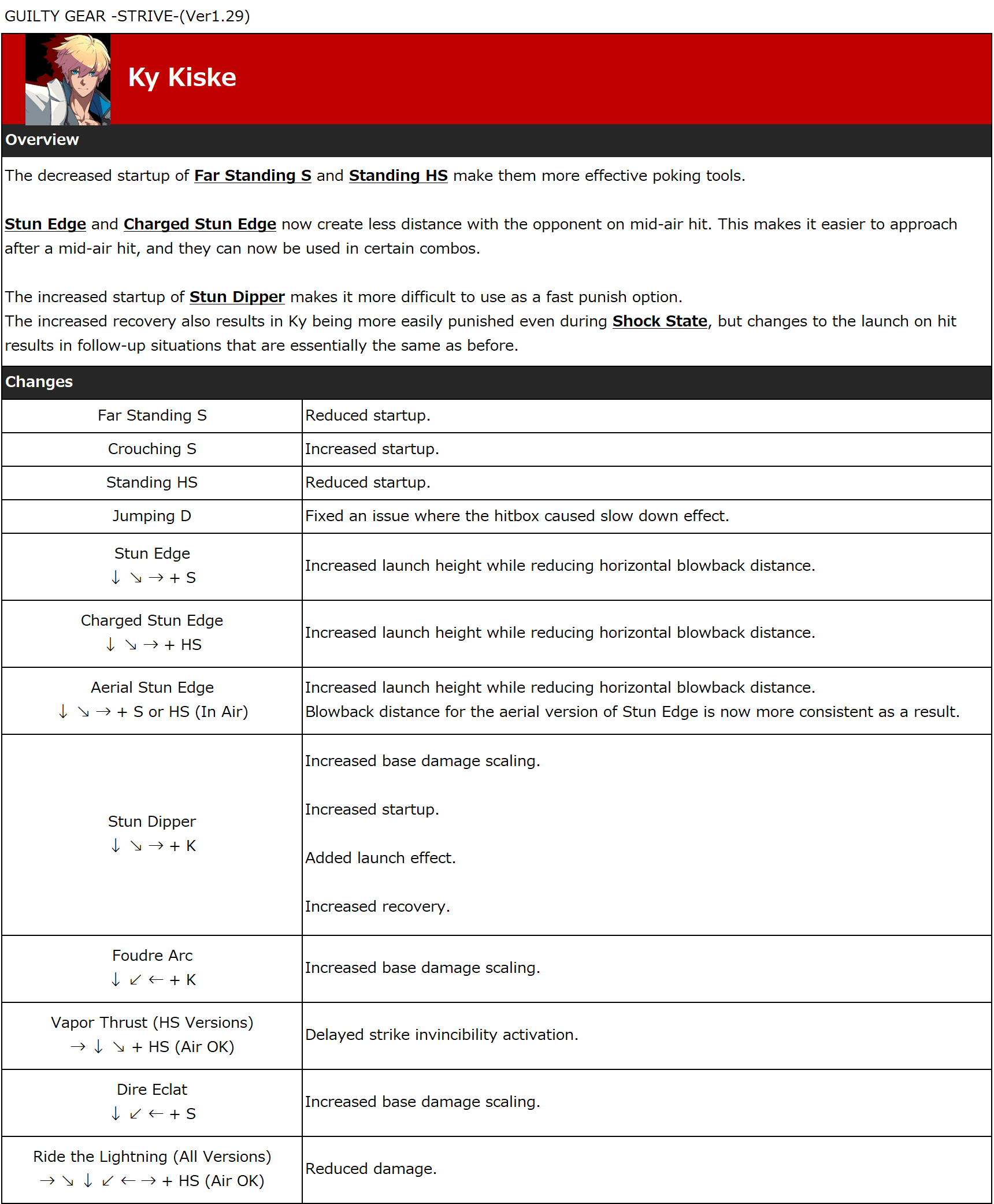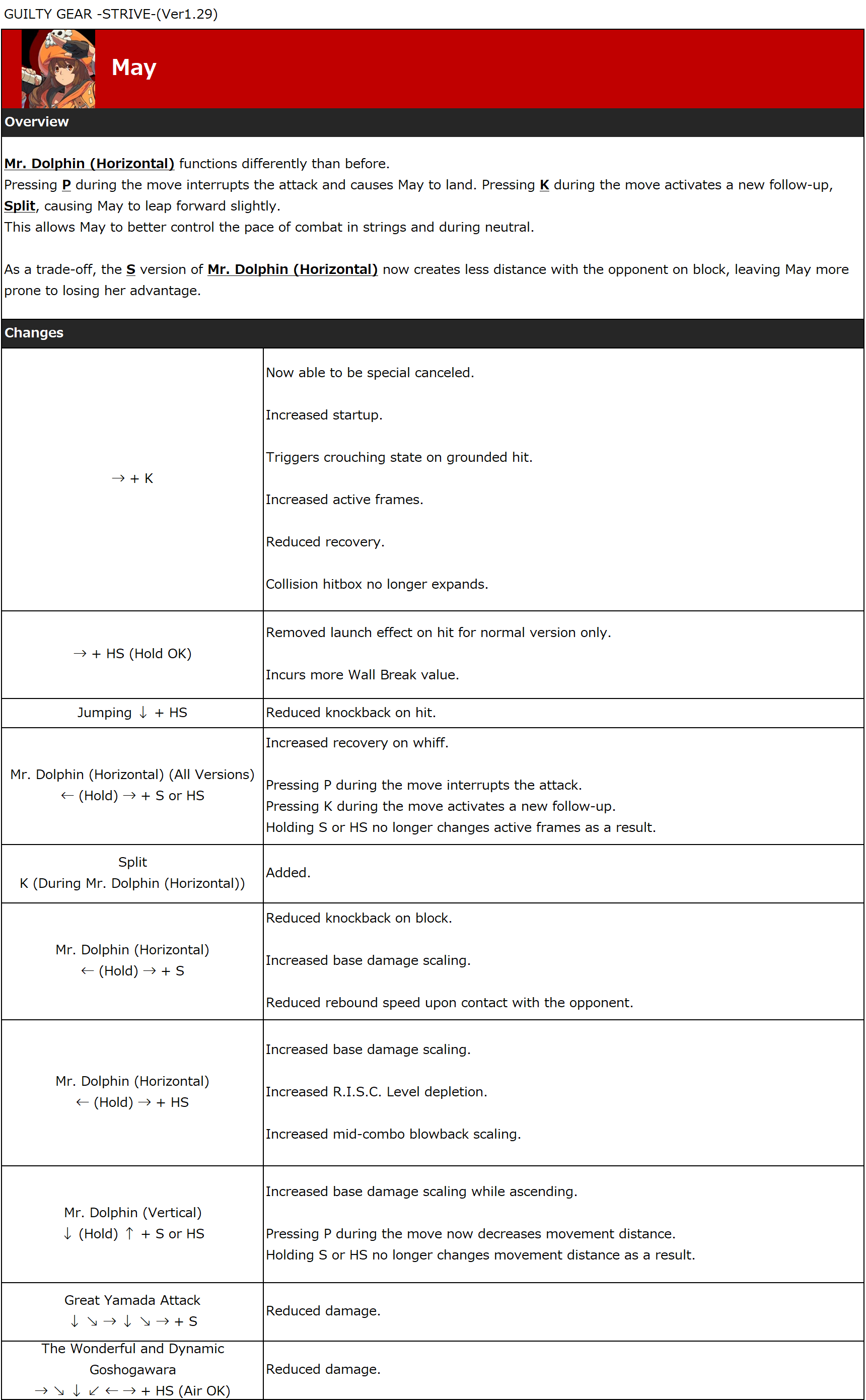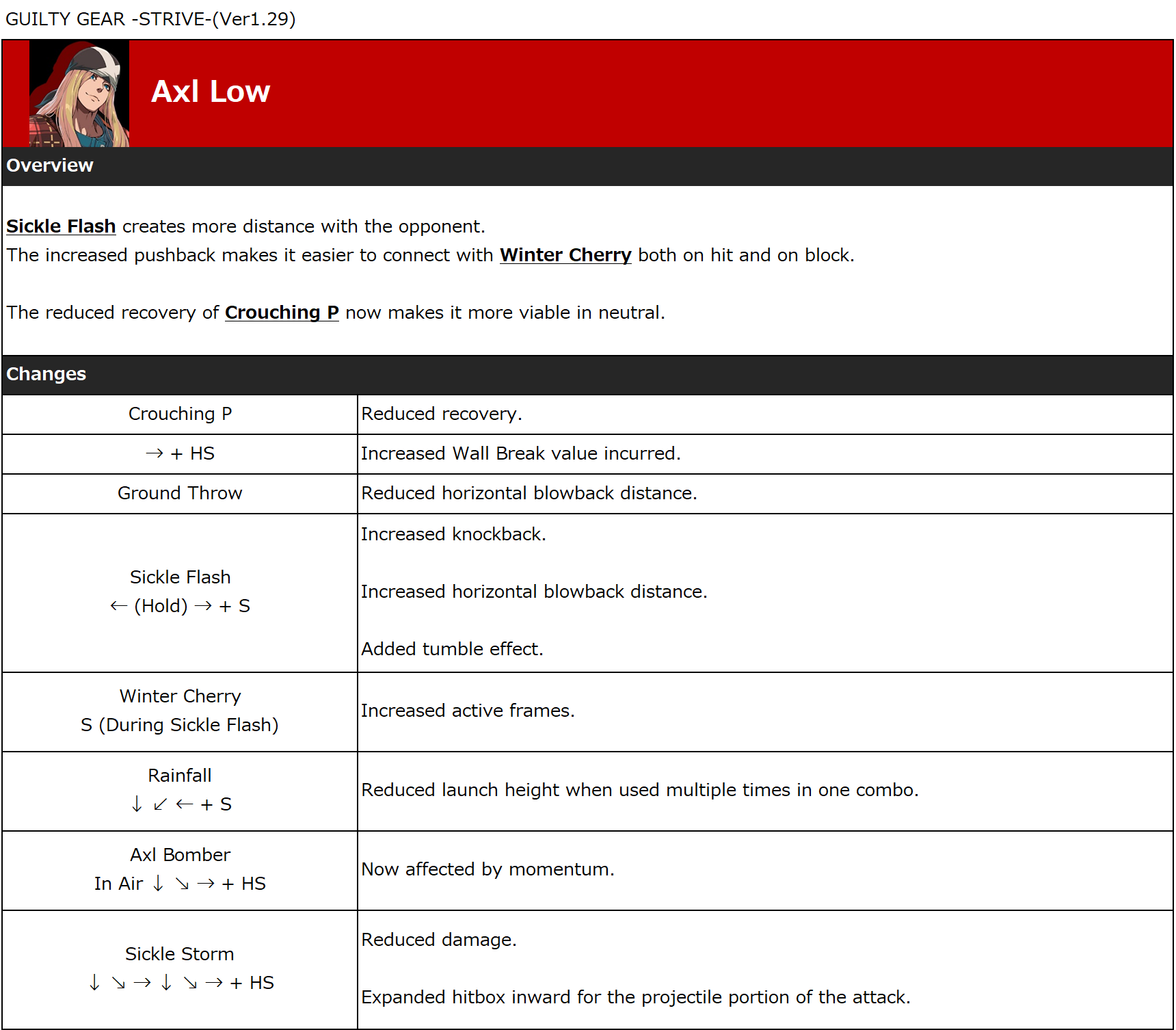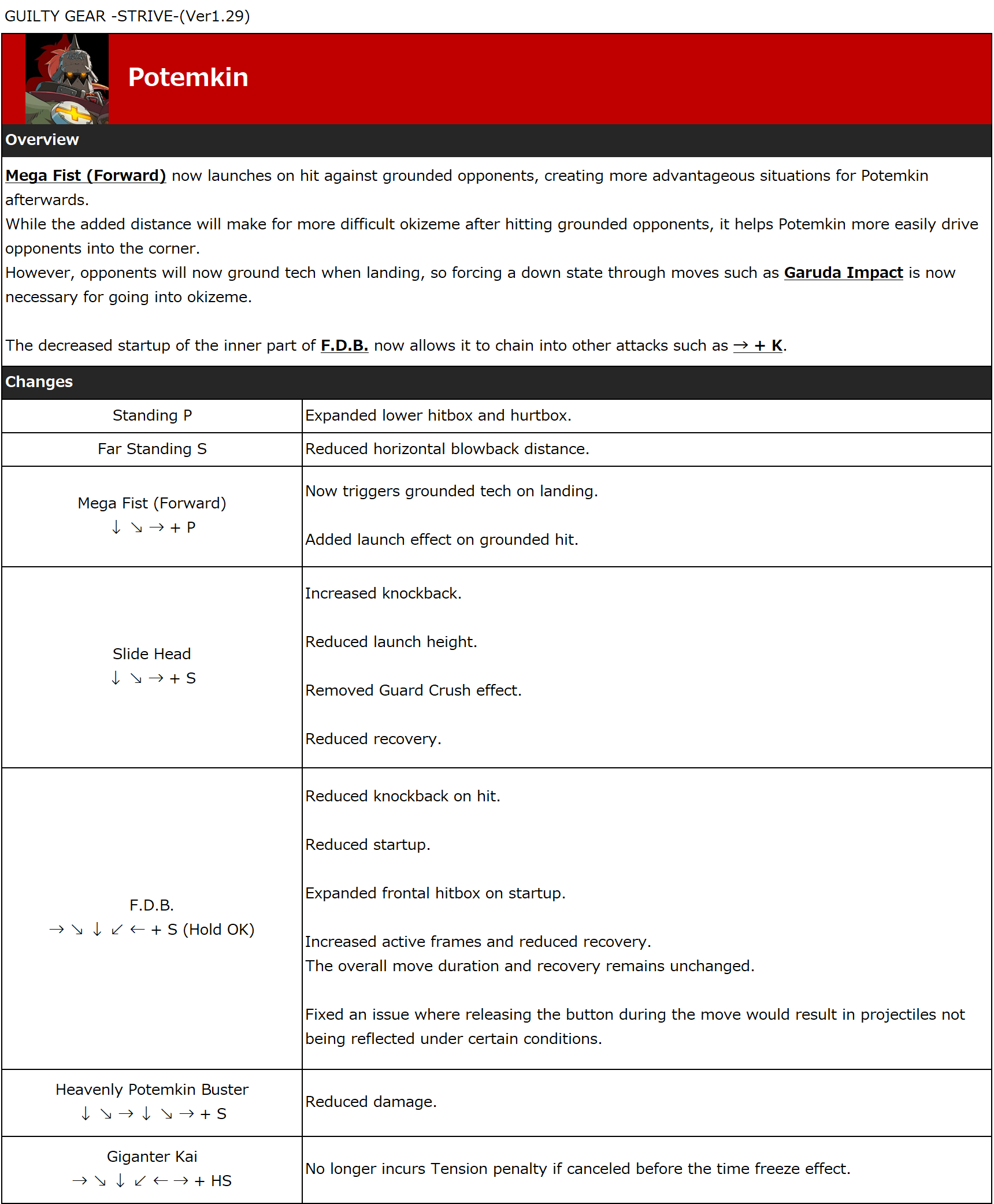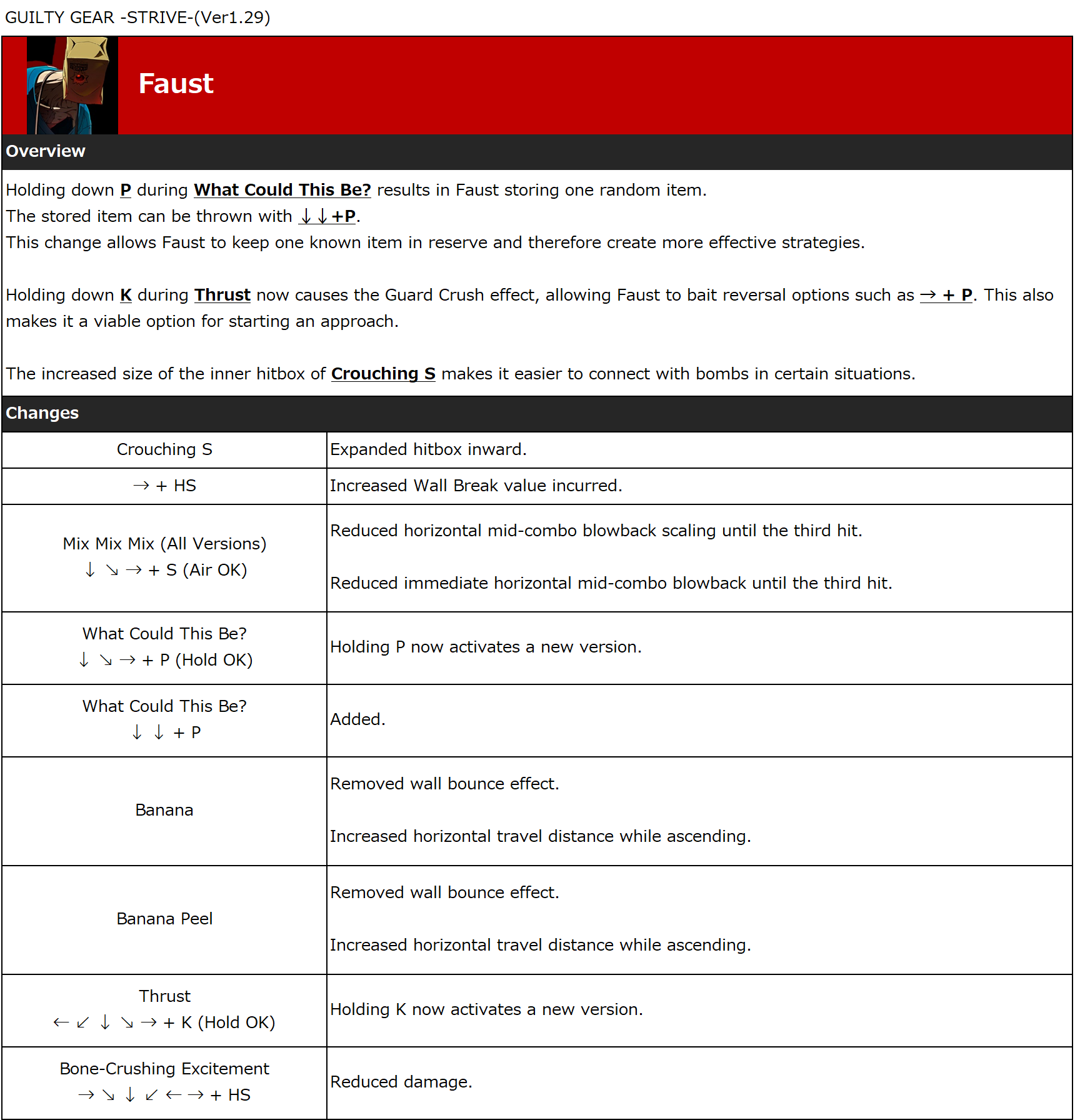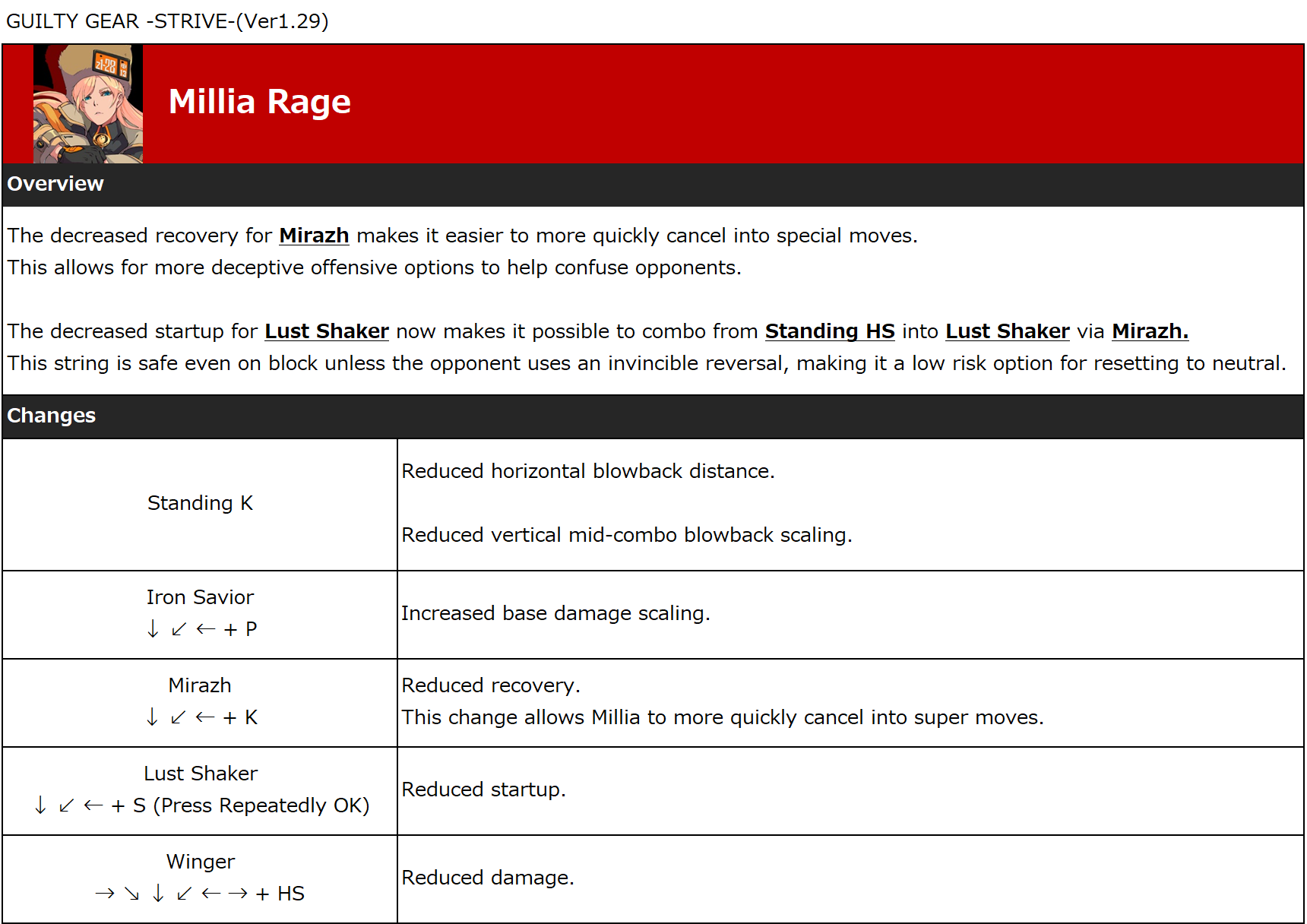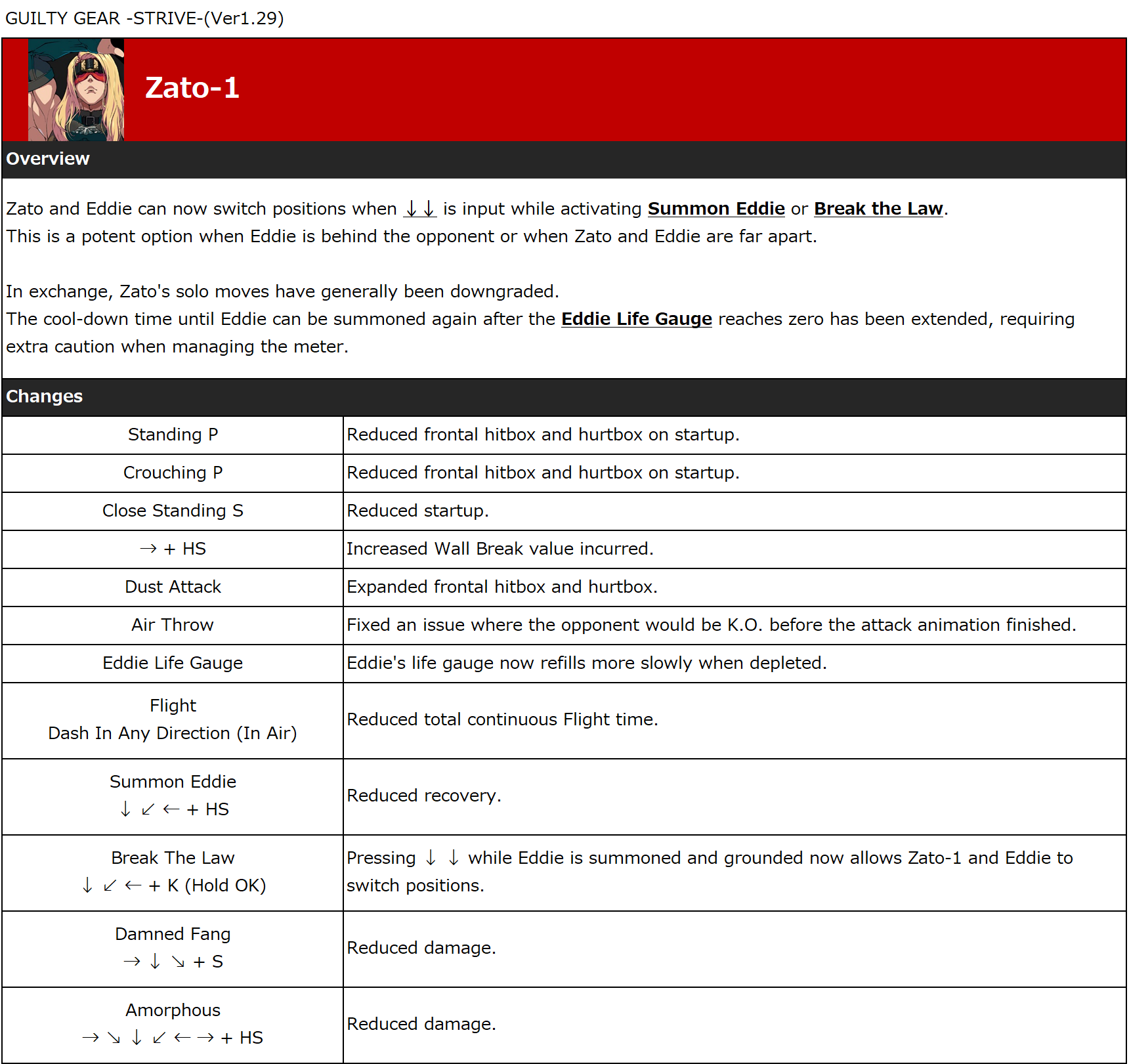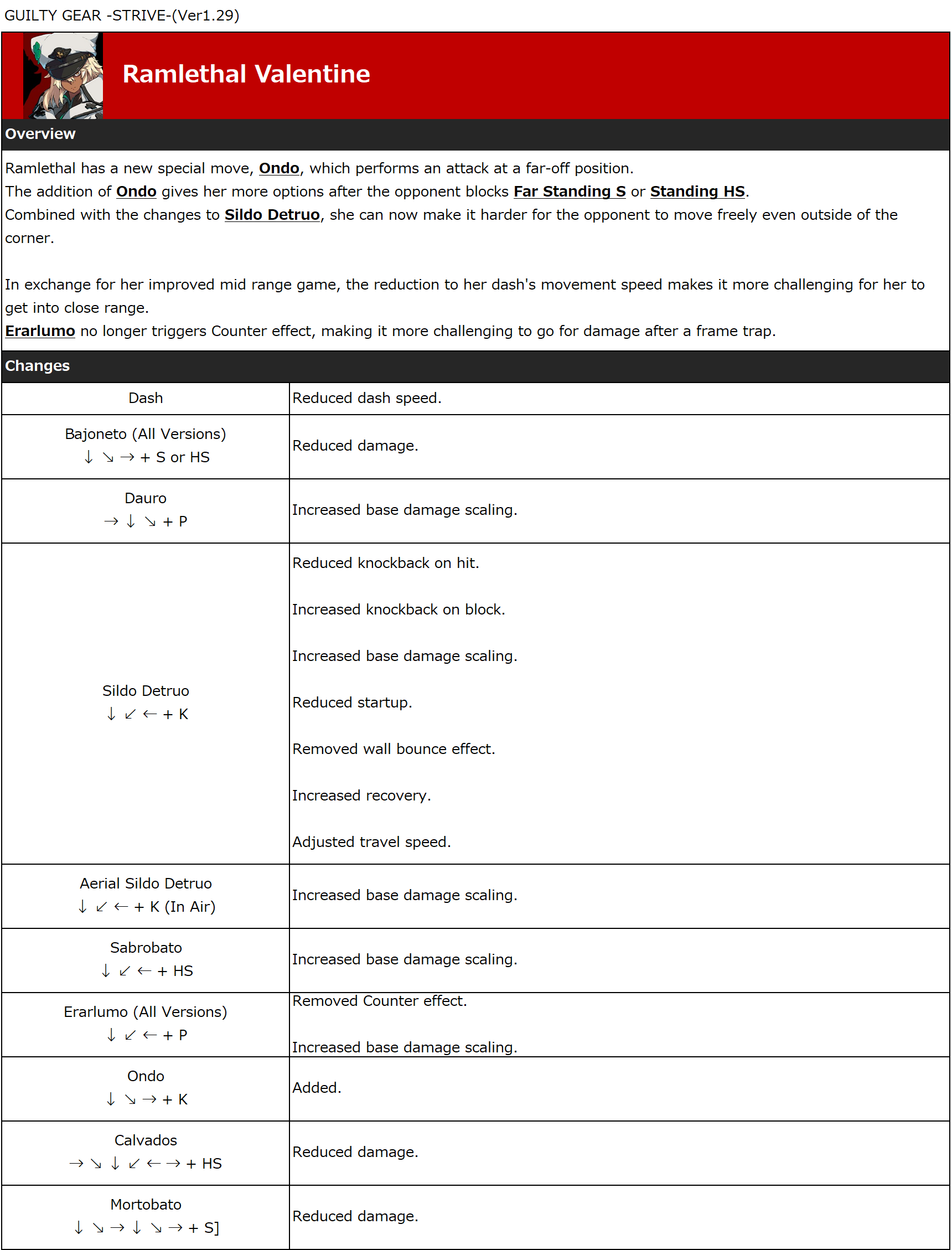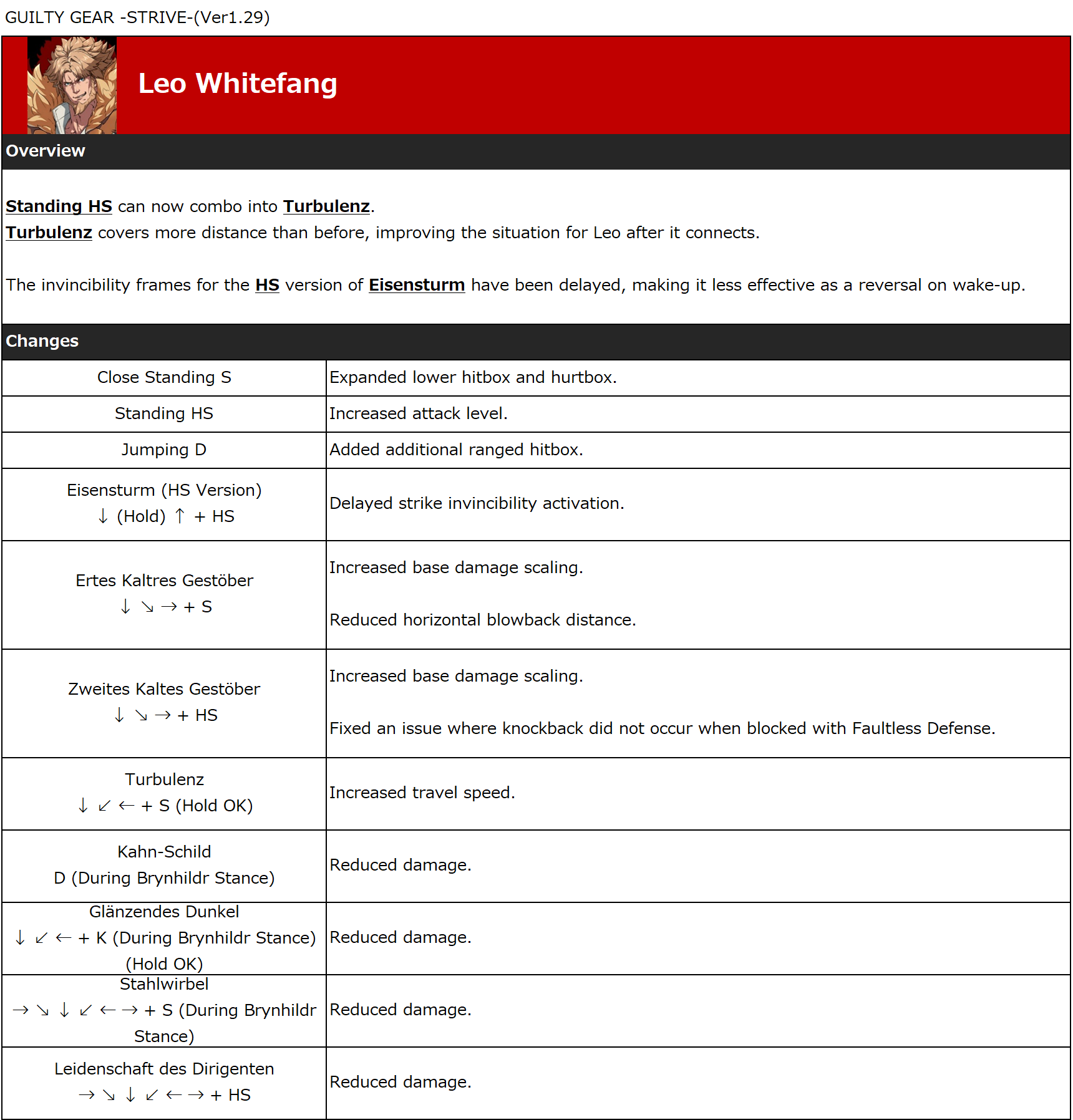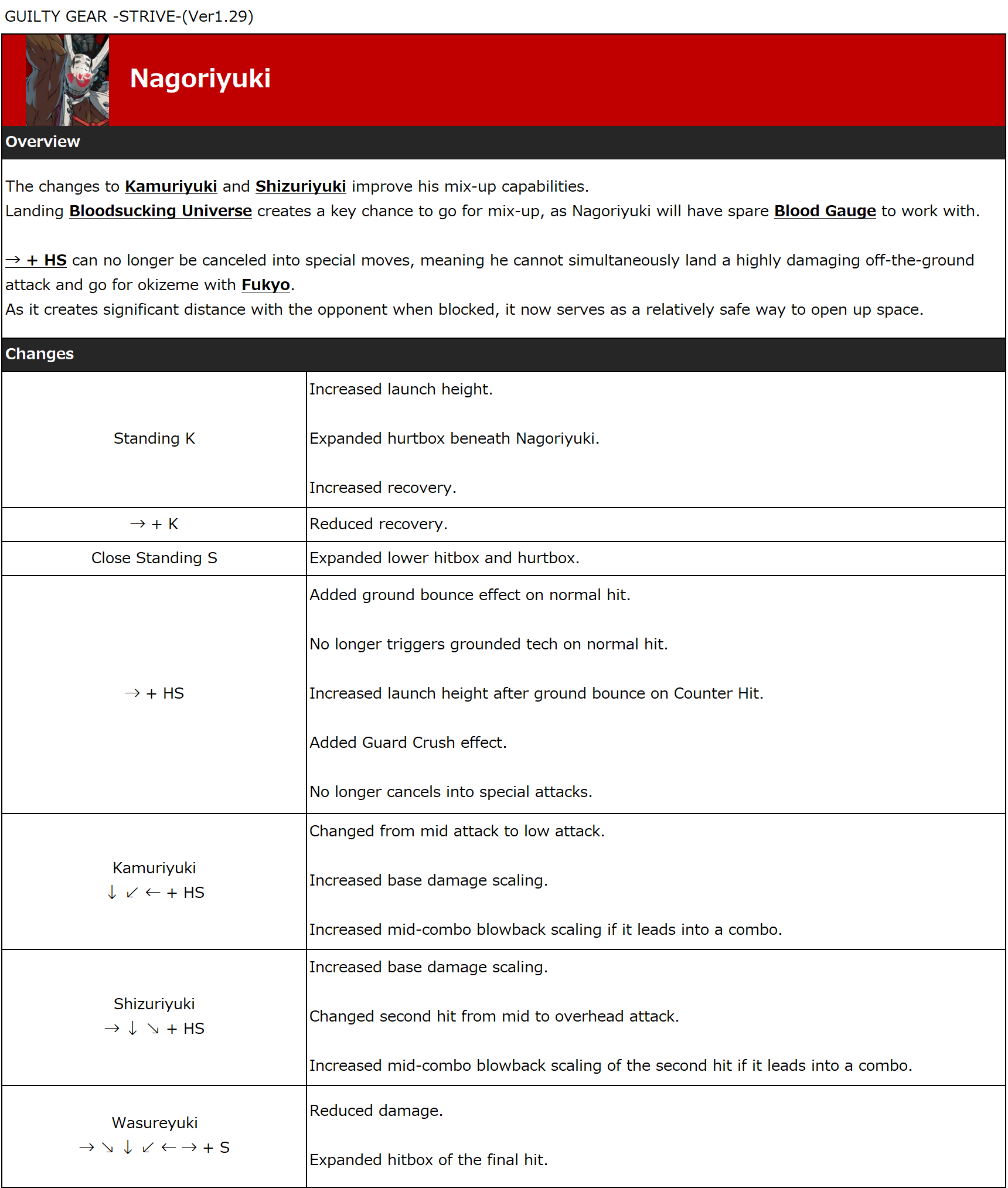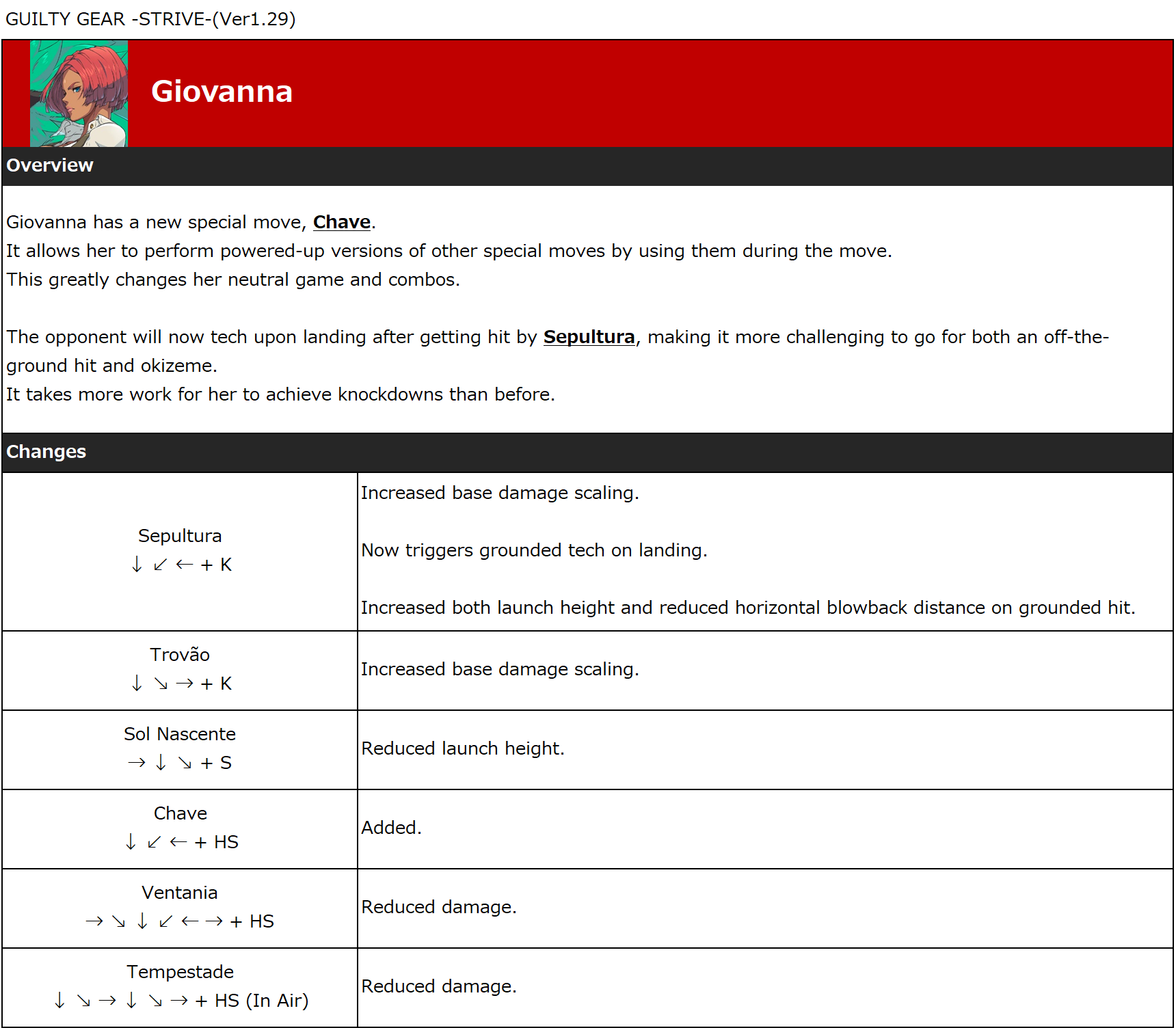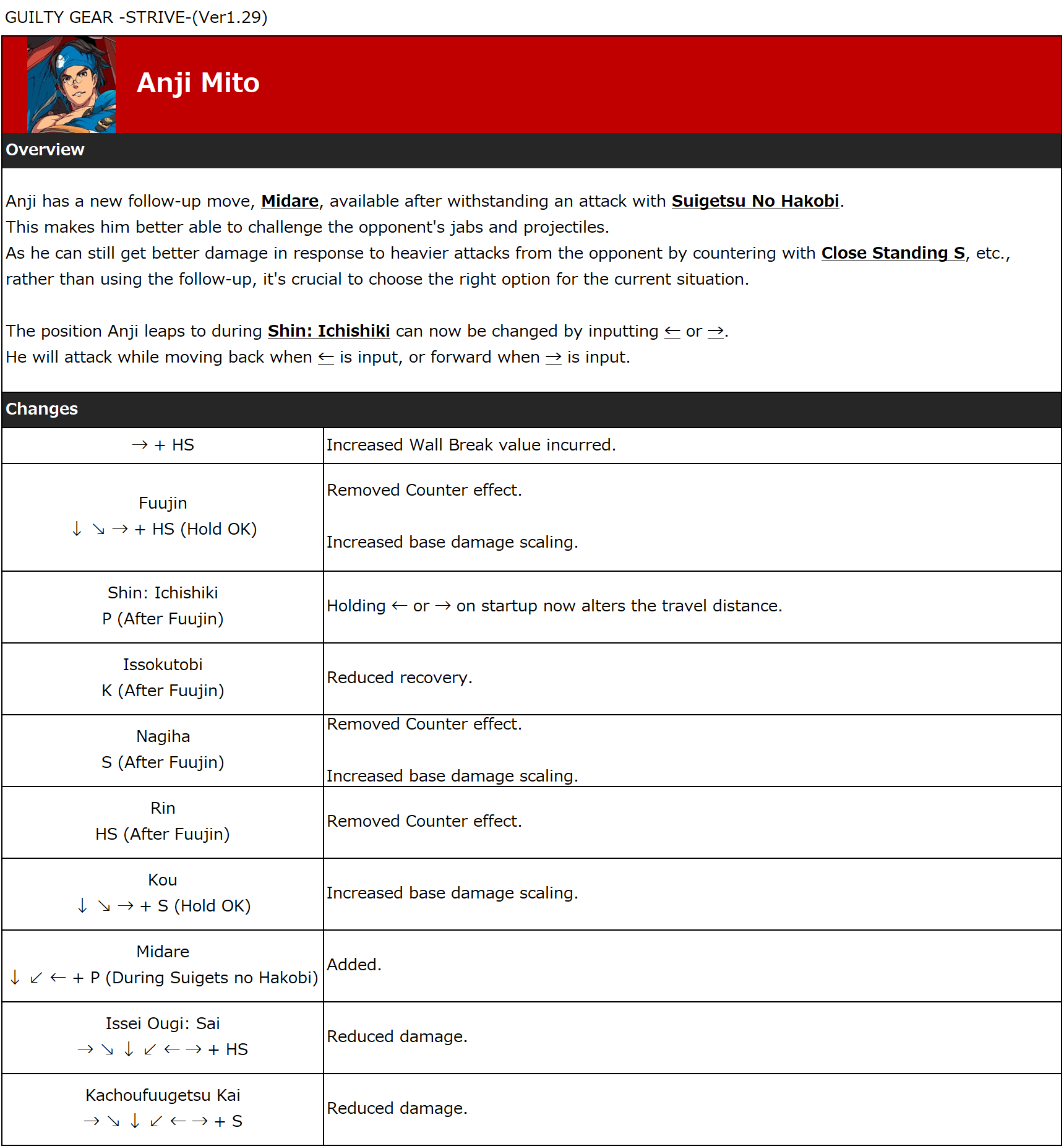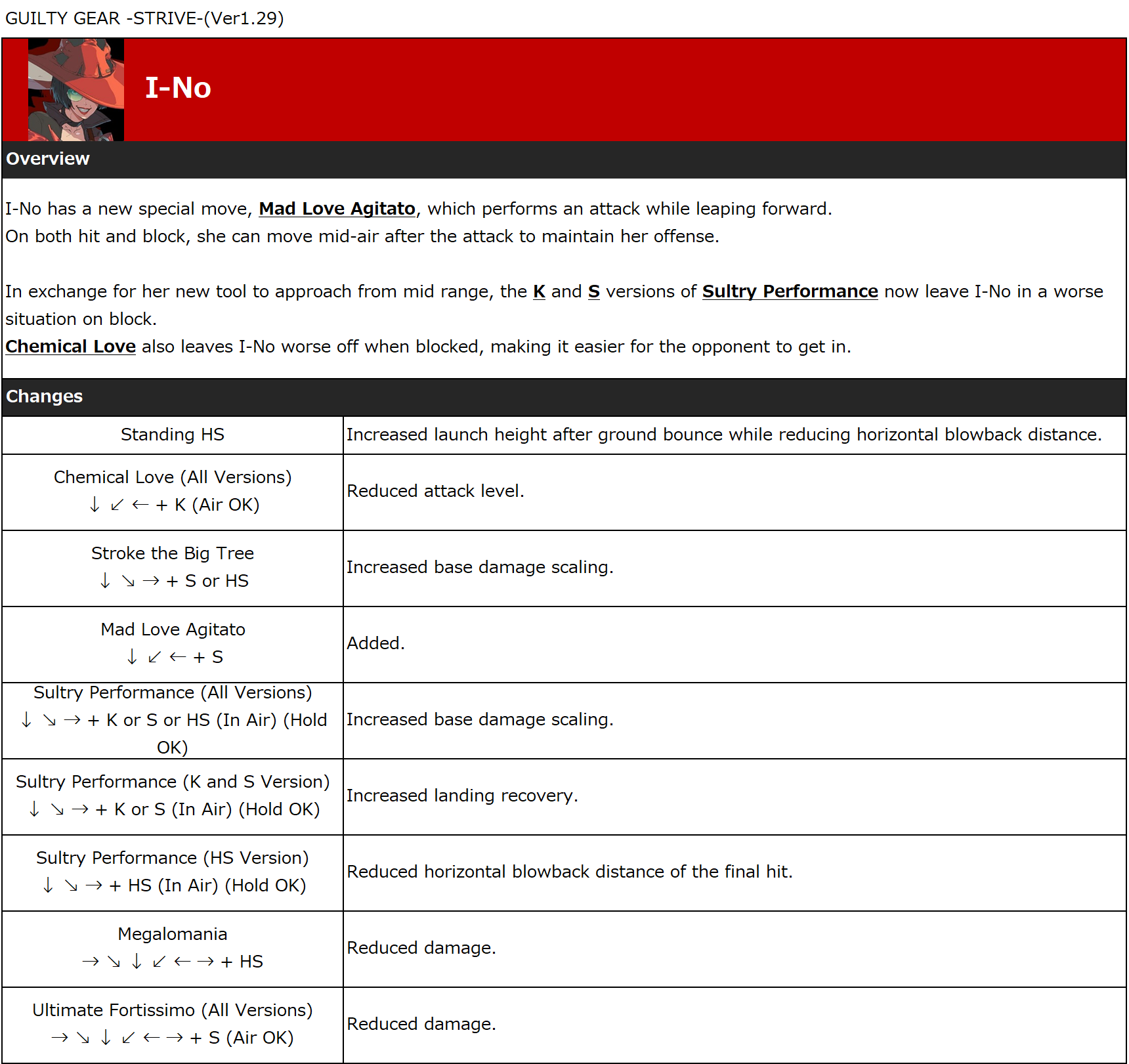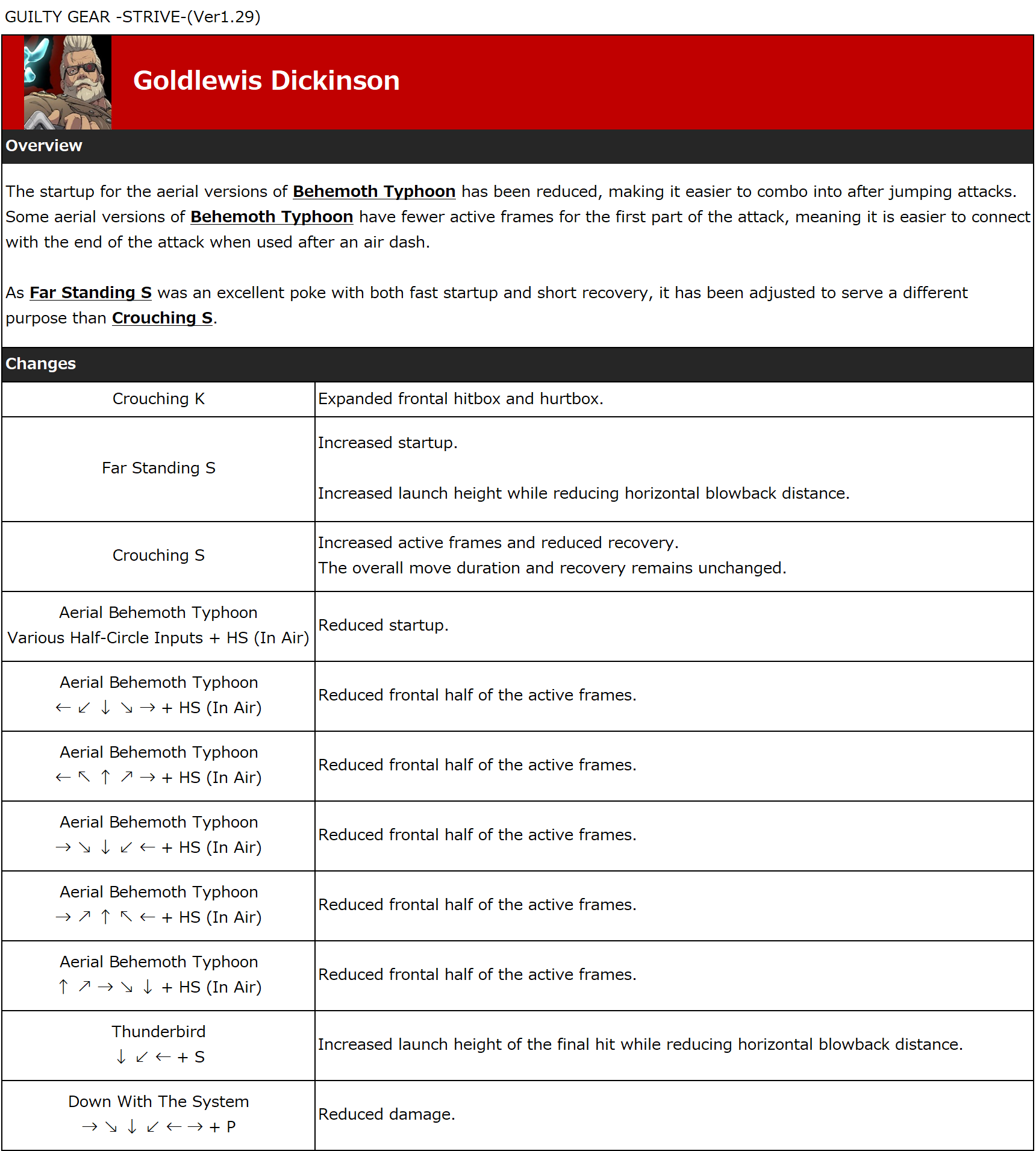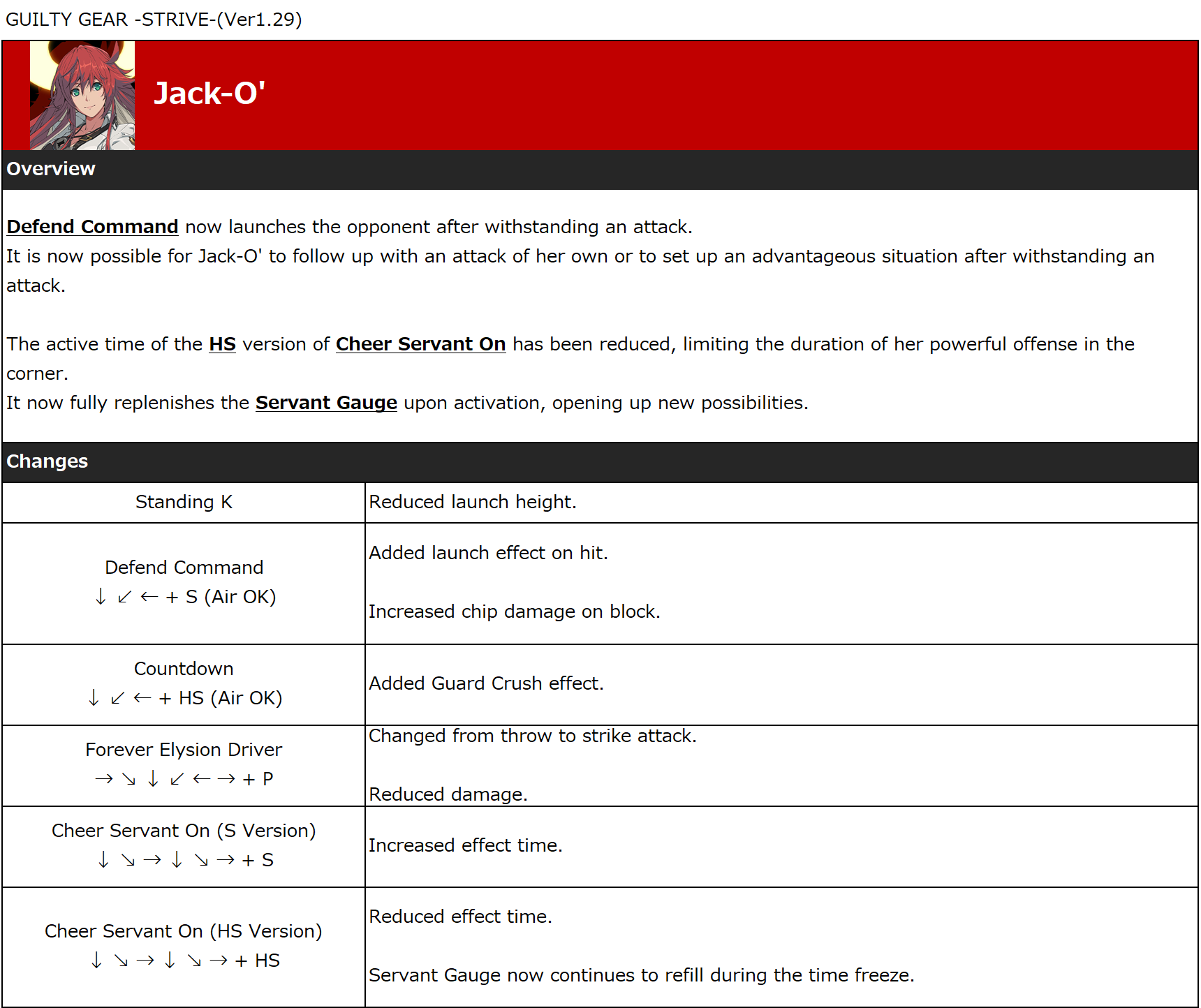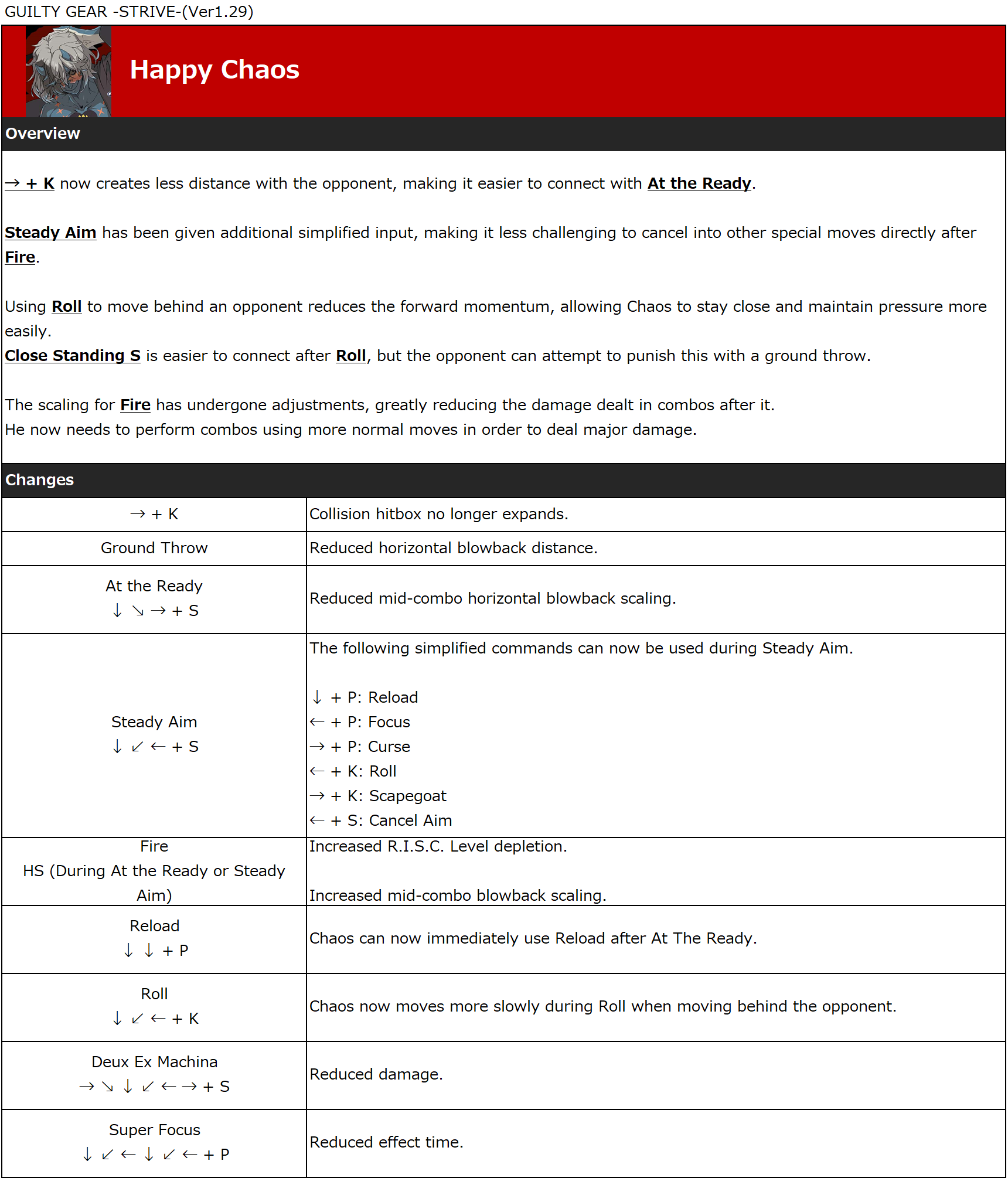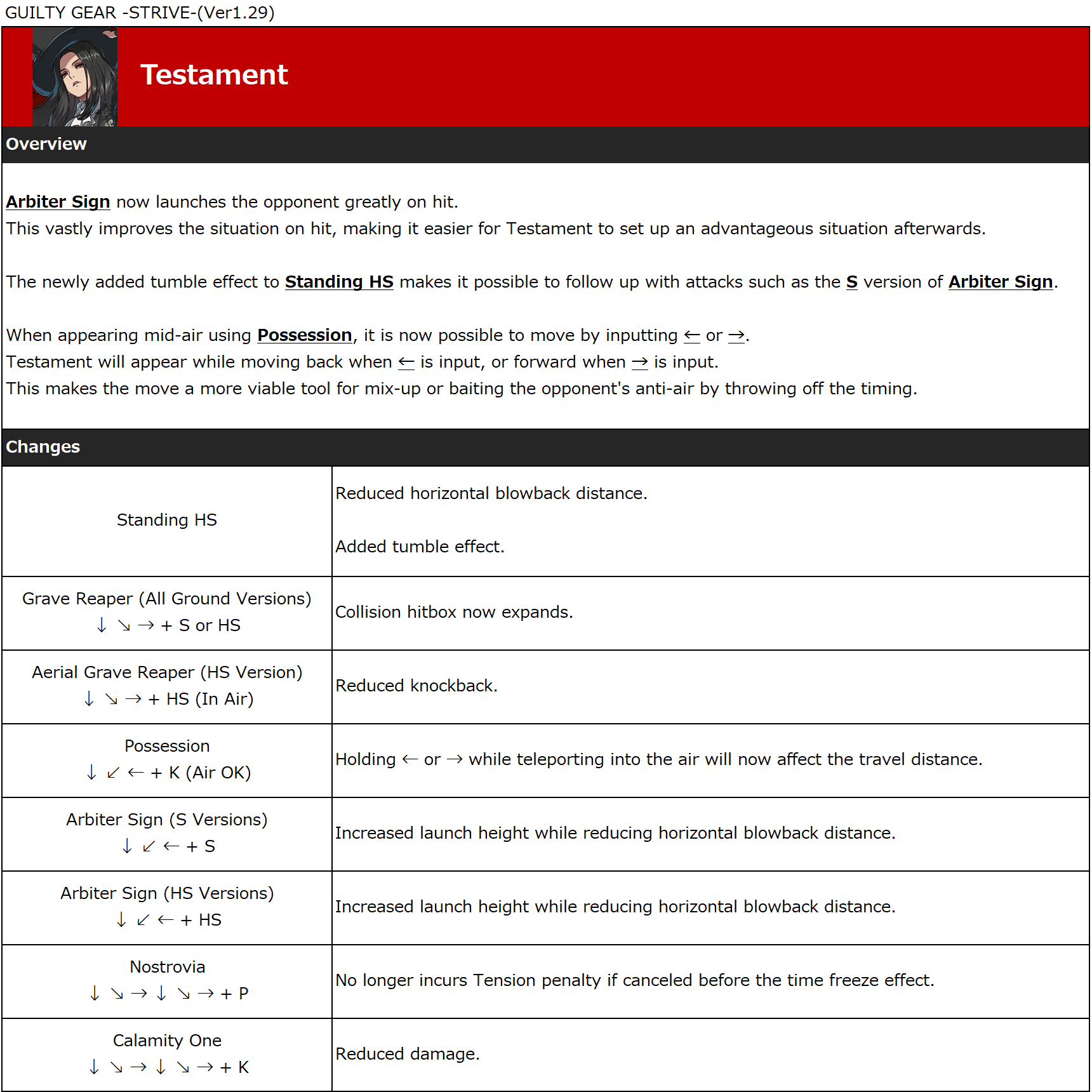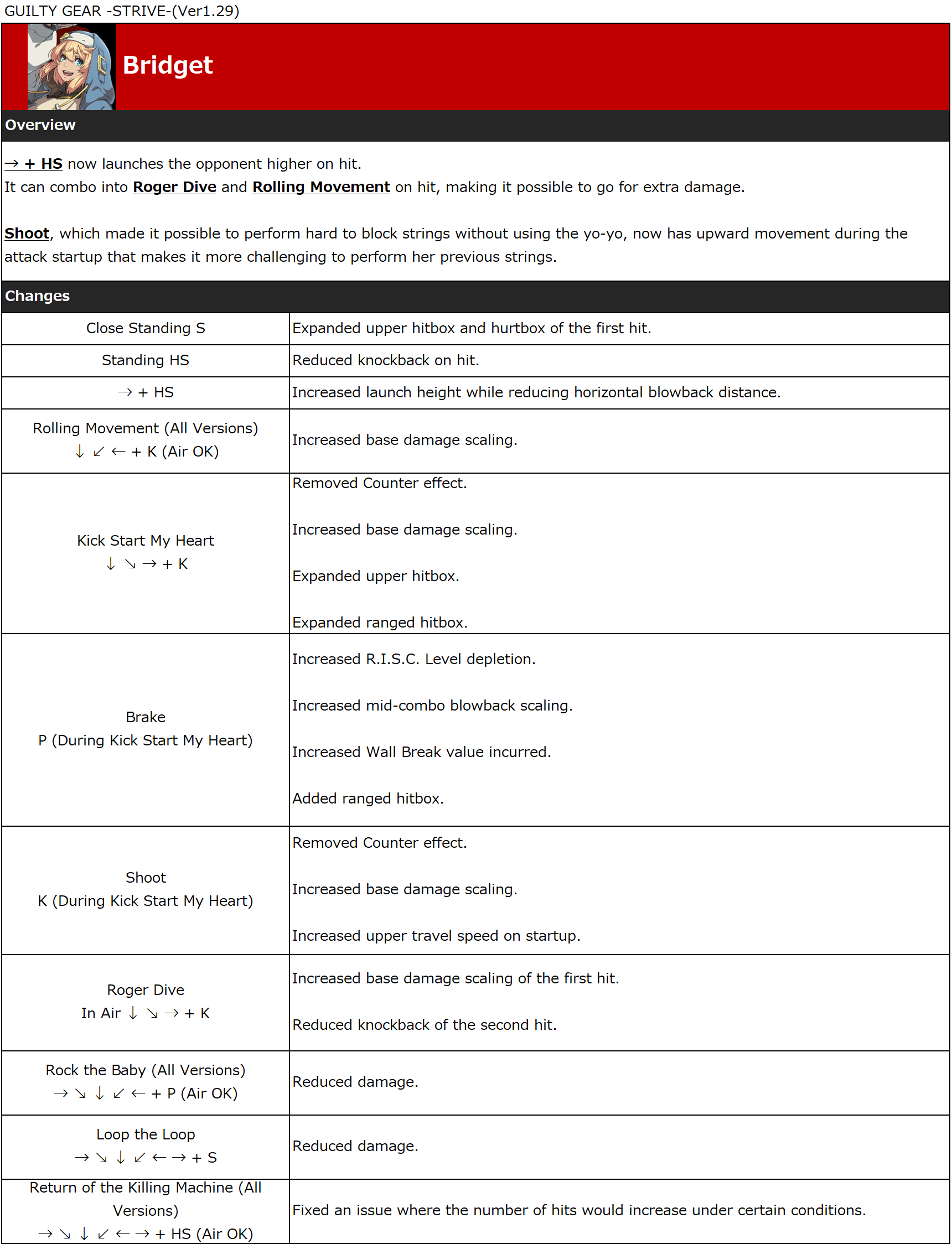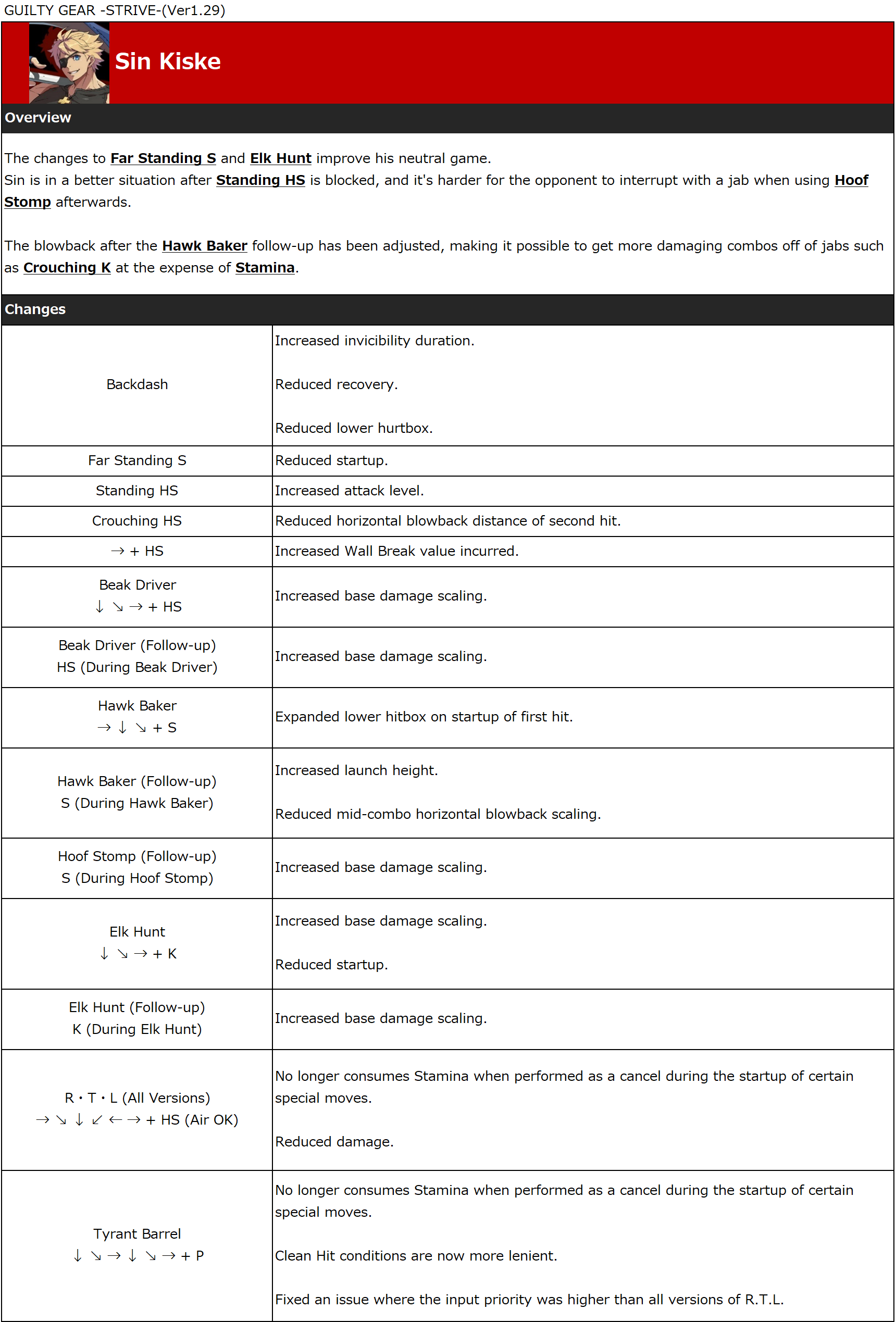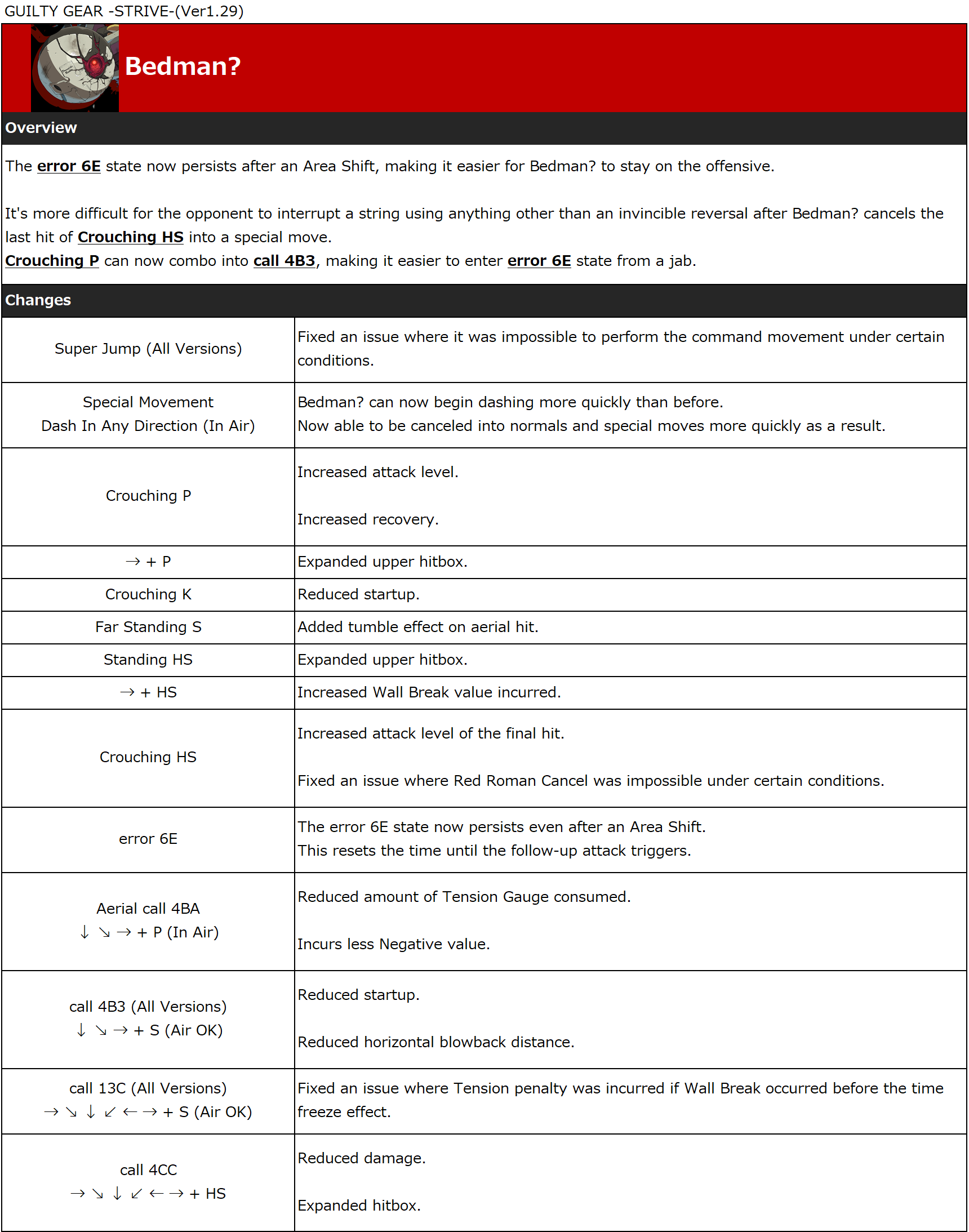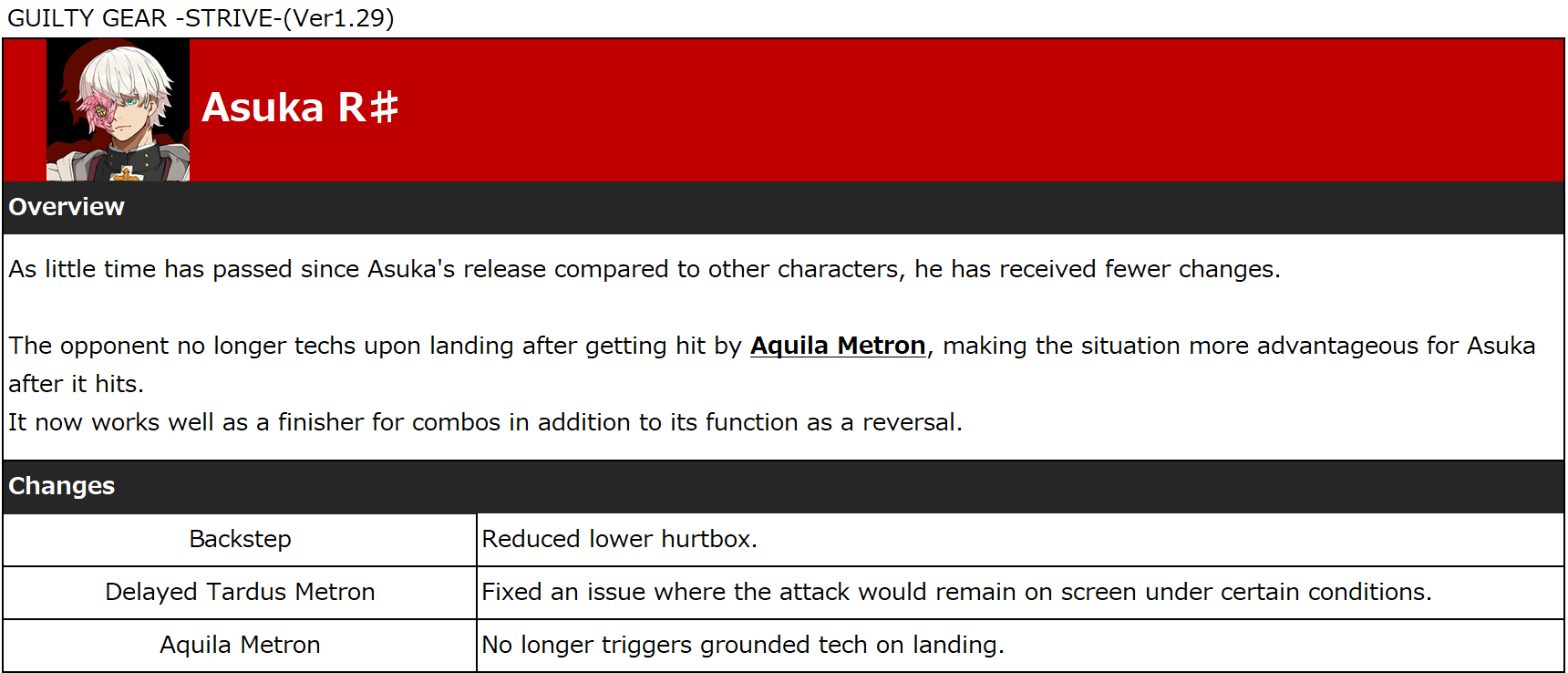 We will post further updates regarding future game updates and their contents on the official web site and Twitter account.

We ask for your continued support for Guilty Gear -Strive-.