ABOUT
Guilty Gear, always pushing the envelope of the fighting game genre,
presents a series for the next generation.
In Guilty Gear -Strive-, your battle becomes the stage of our drama!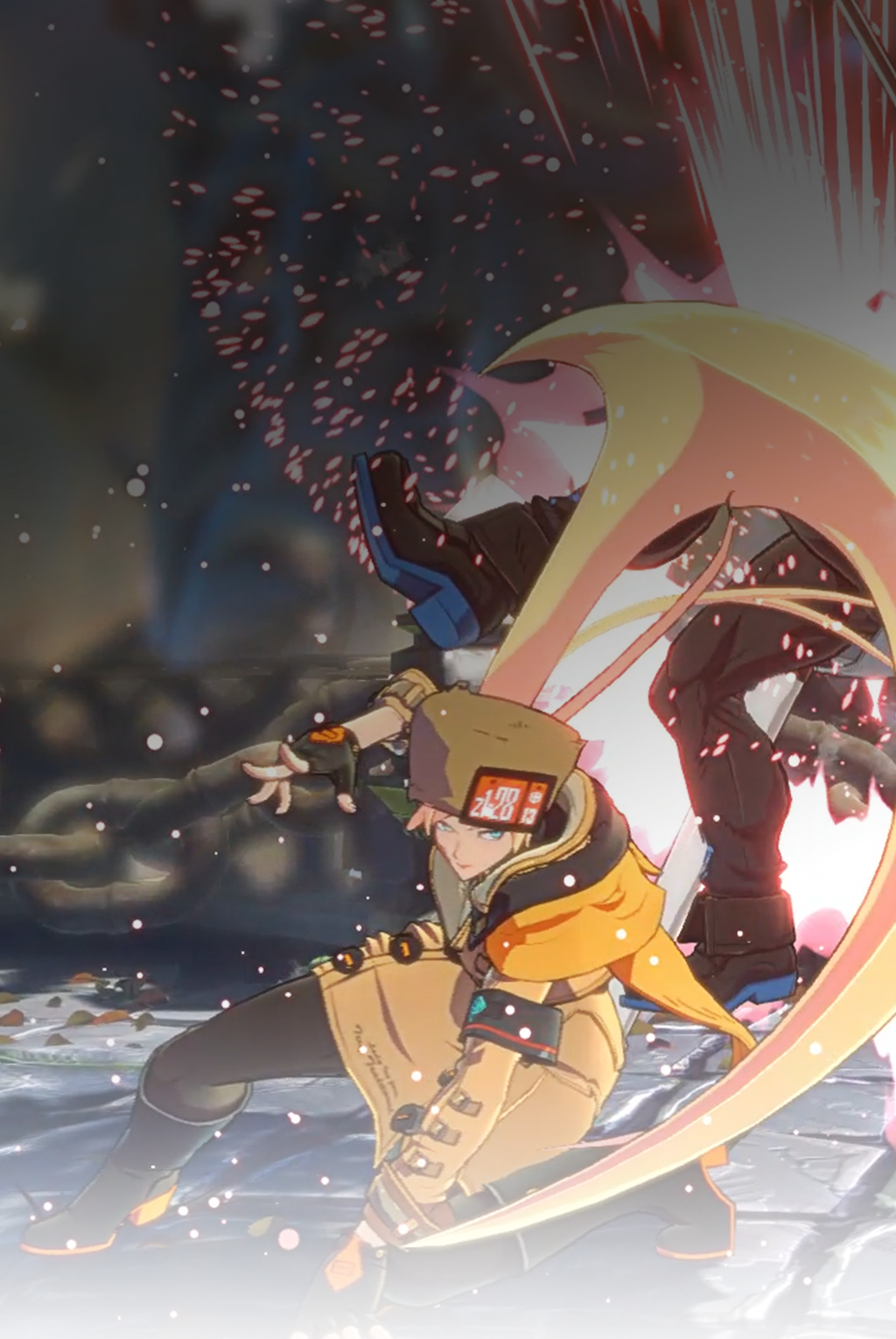 The thrill of the fight
Sophisticated game mechanics designed to bring out the mind games we know fighting games for, including the audacious new wall-break mechanic.
The drama heats up as you and your opponent clash!
The most immersive yet
Stunning visuals such as vivid effects and character expressions bring the game to life.
We've sought to bring you the best, down to the sound and even moments in between the action.
You can experience the GG series' satisfying play feel taken to a whole new level.
Viewers can now feel the
intensity of the battle
With zoom-ins and slow motion camera effects, impressive text visuals and top-notch animation quality,
Guilty Gear -Strive- is filled to the brim with visual elements to make the show even more exciting, not only for you but also for those who watch it.