An update to Version 1.18 will be released on June 10 for the PlayStation®4/PlayStation®5/Steam versions of Guilty Gear -Strive- with battle balance adjustments.
Battle
・The battle version has been updated from 1.09 to 2.00.
*You can check the battle version in the Replay Theater, etc.
Some missions in Mission Mode have been changed to reflect this.
Character Balance and Bug Fixes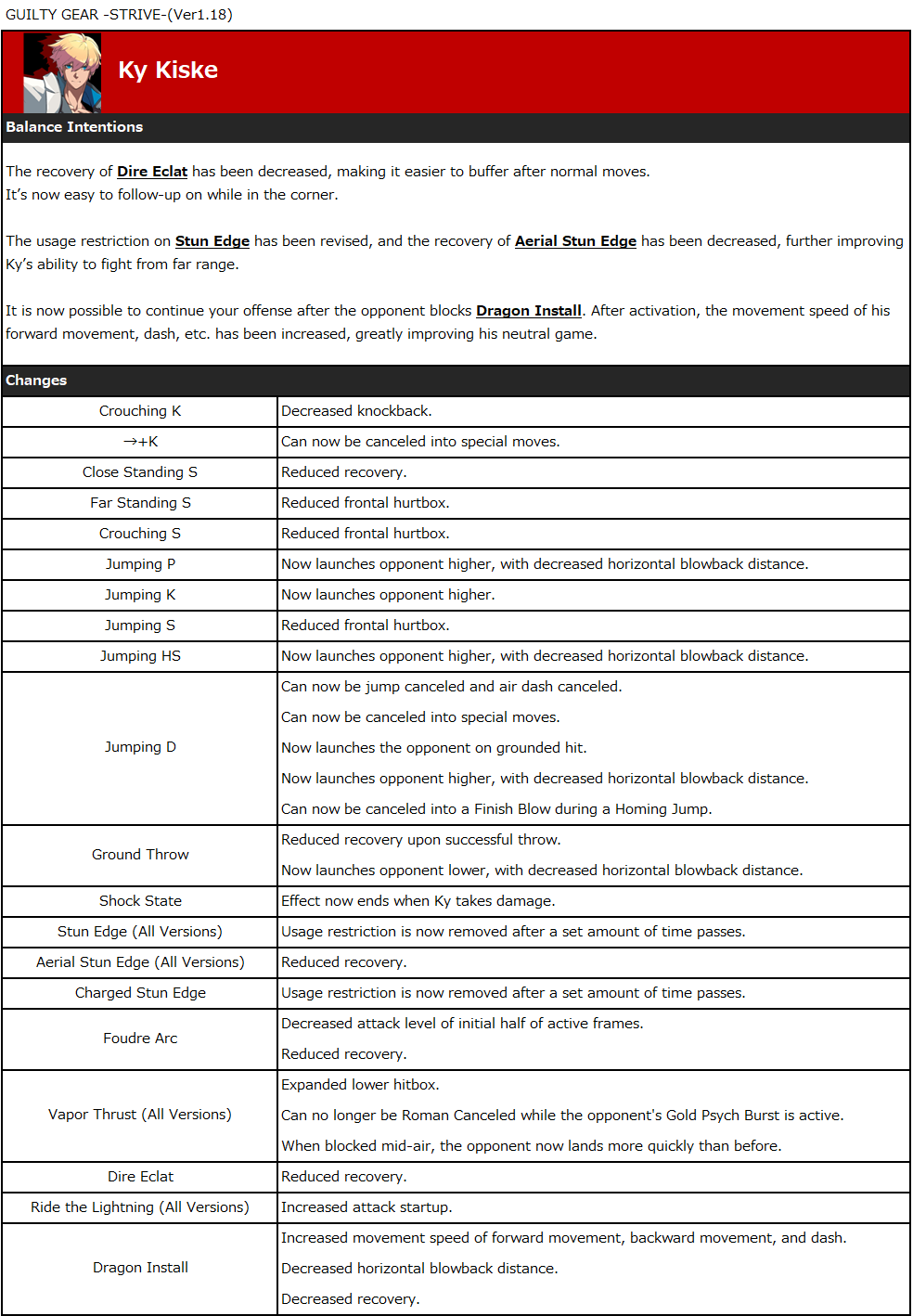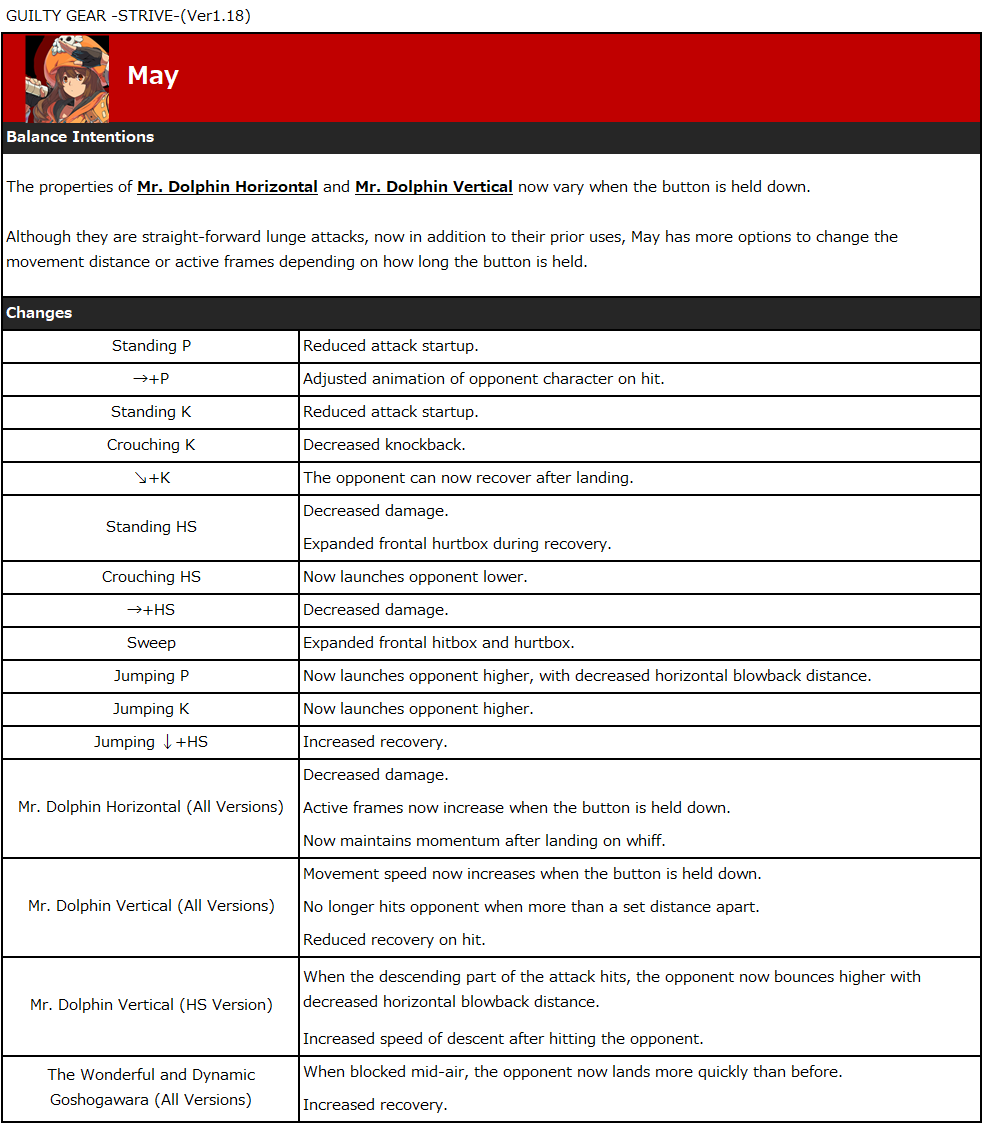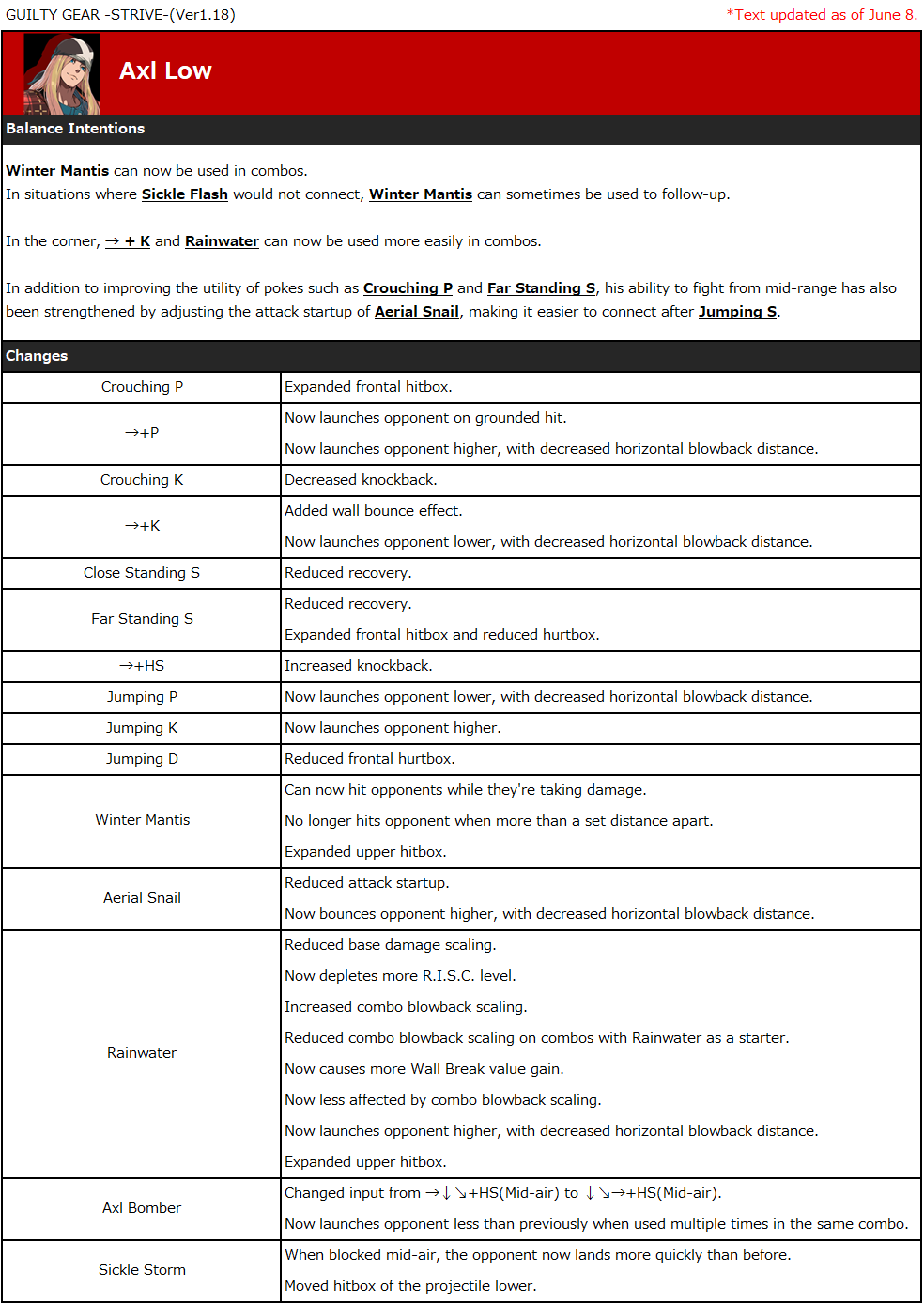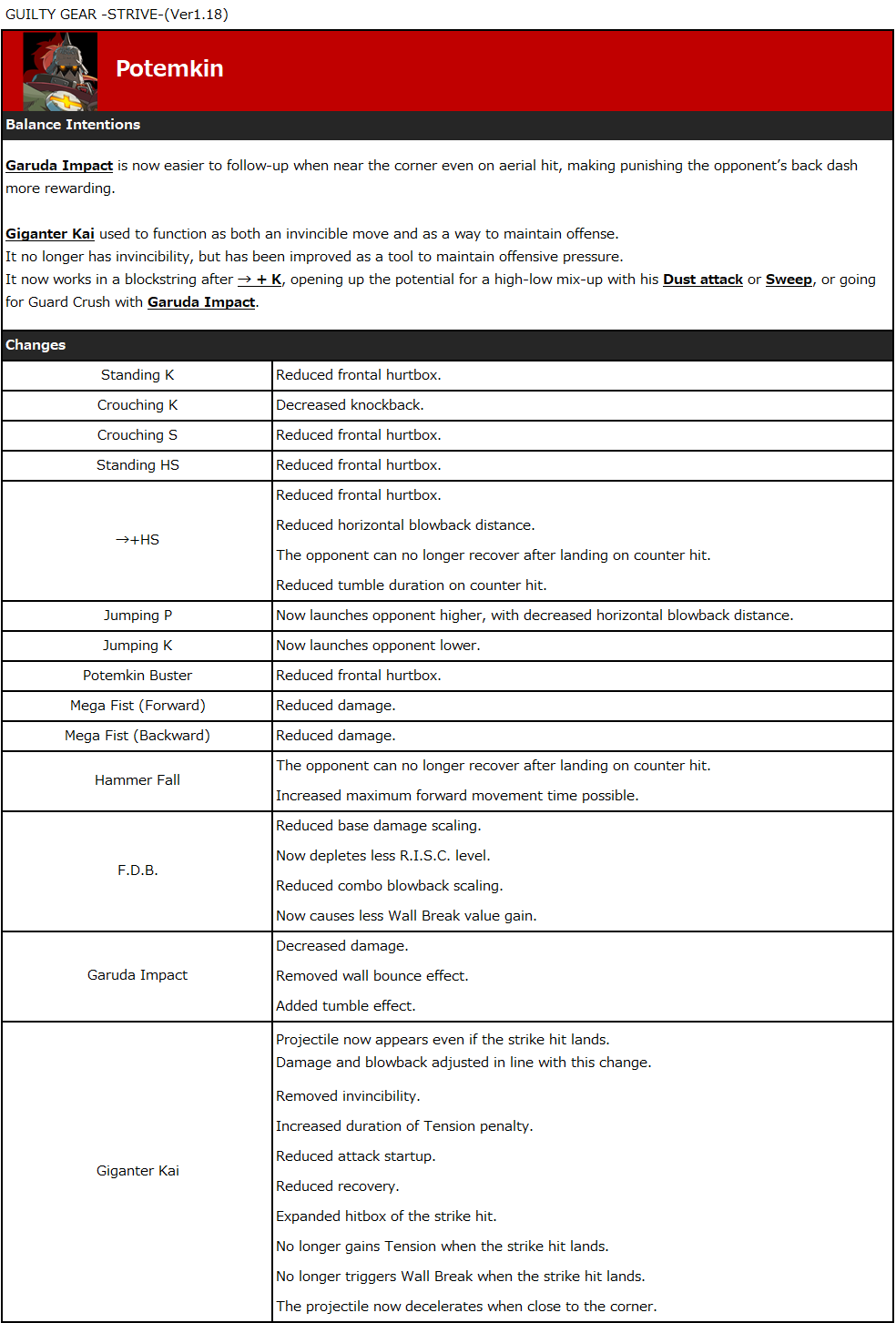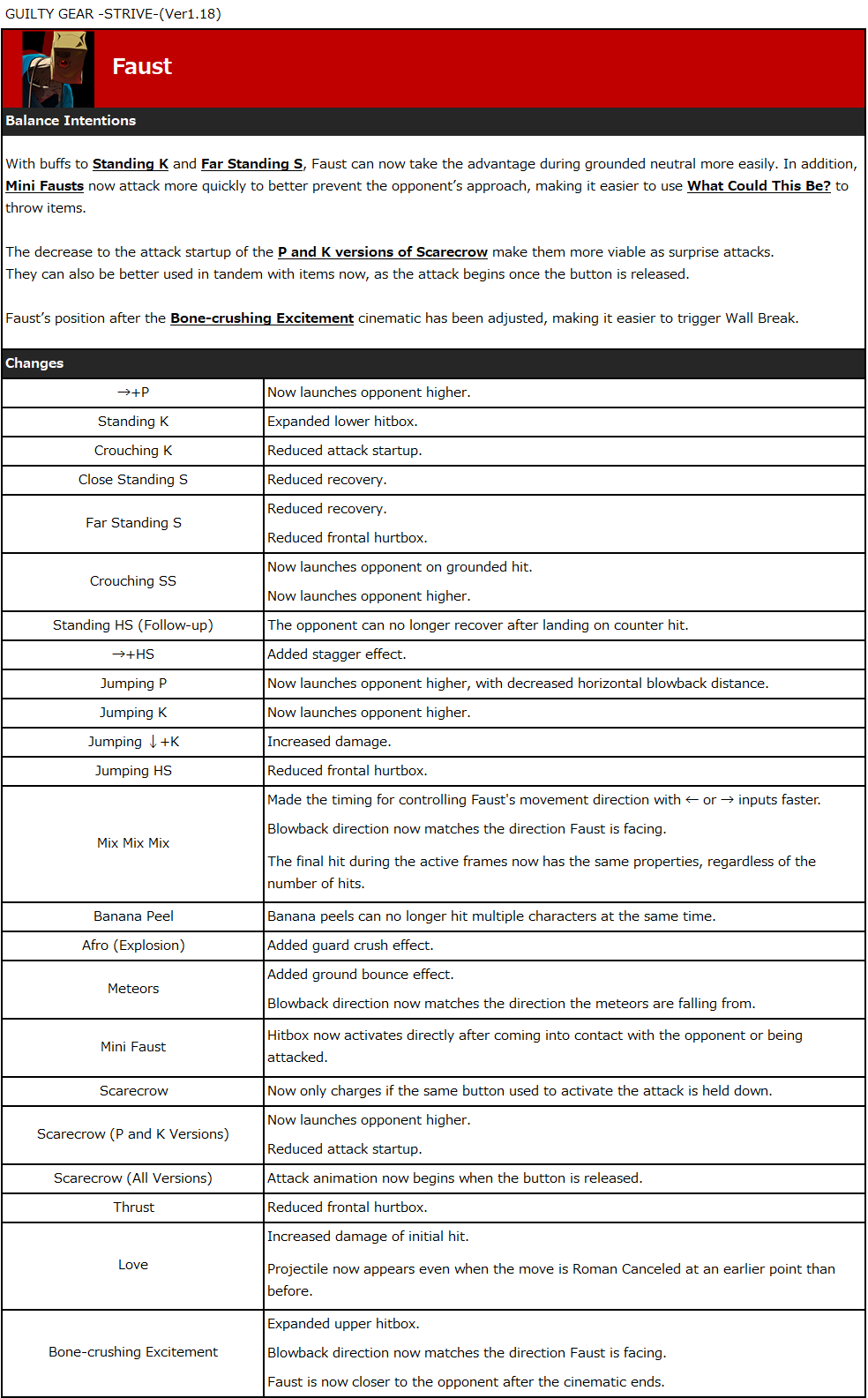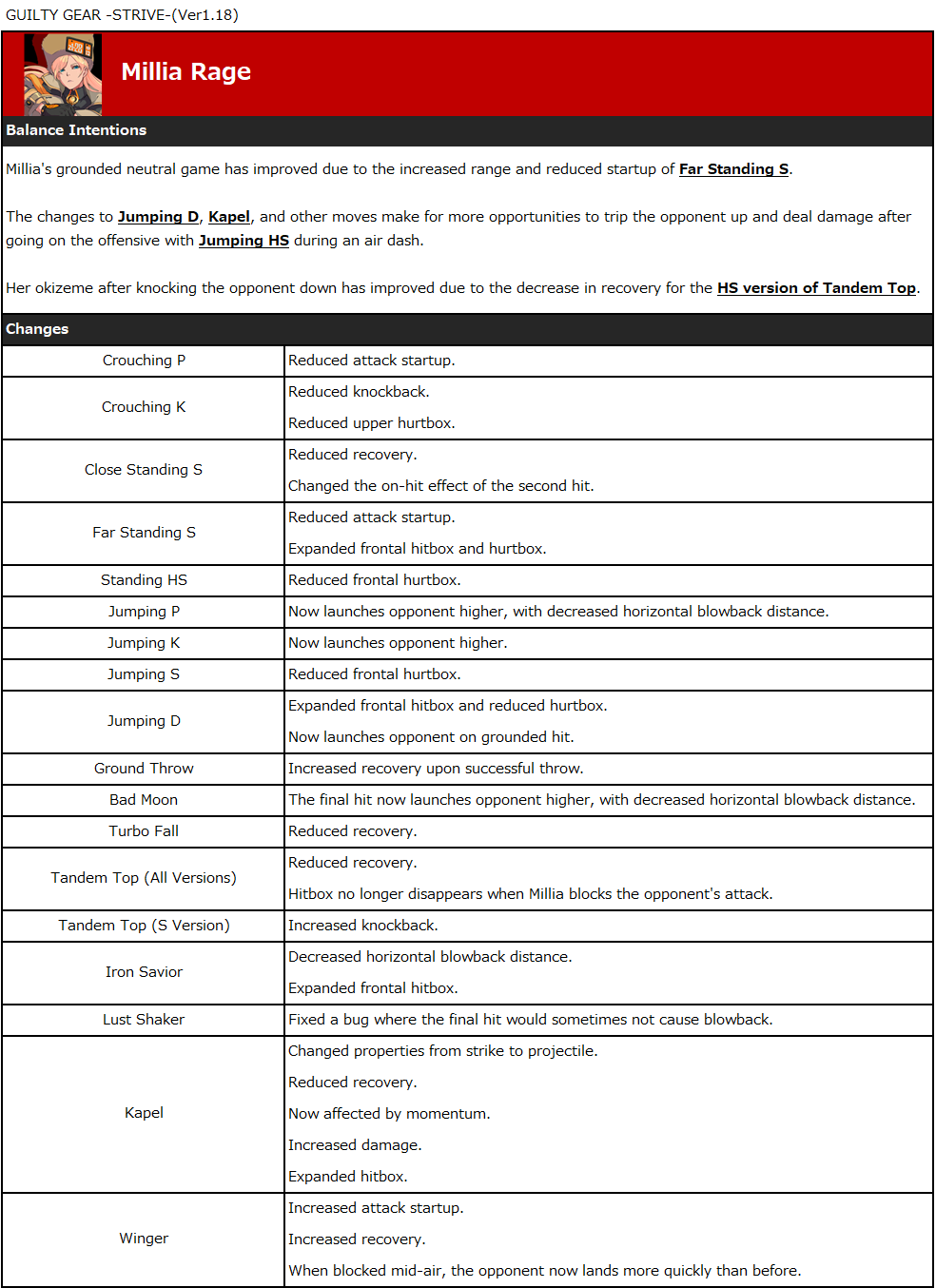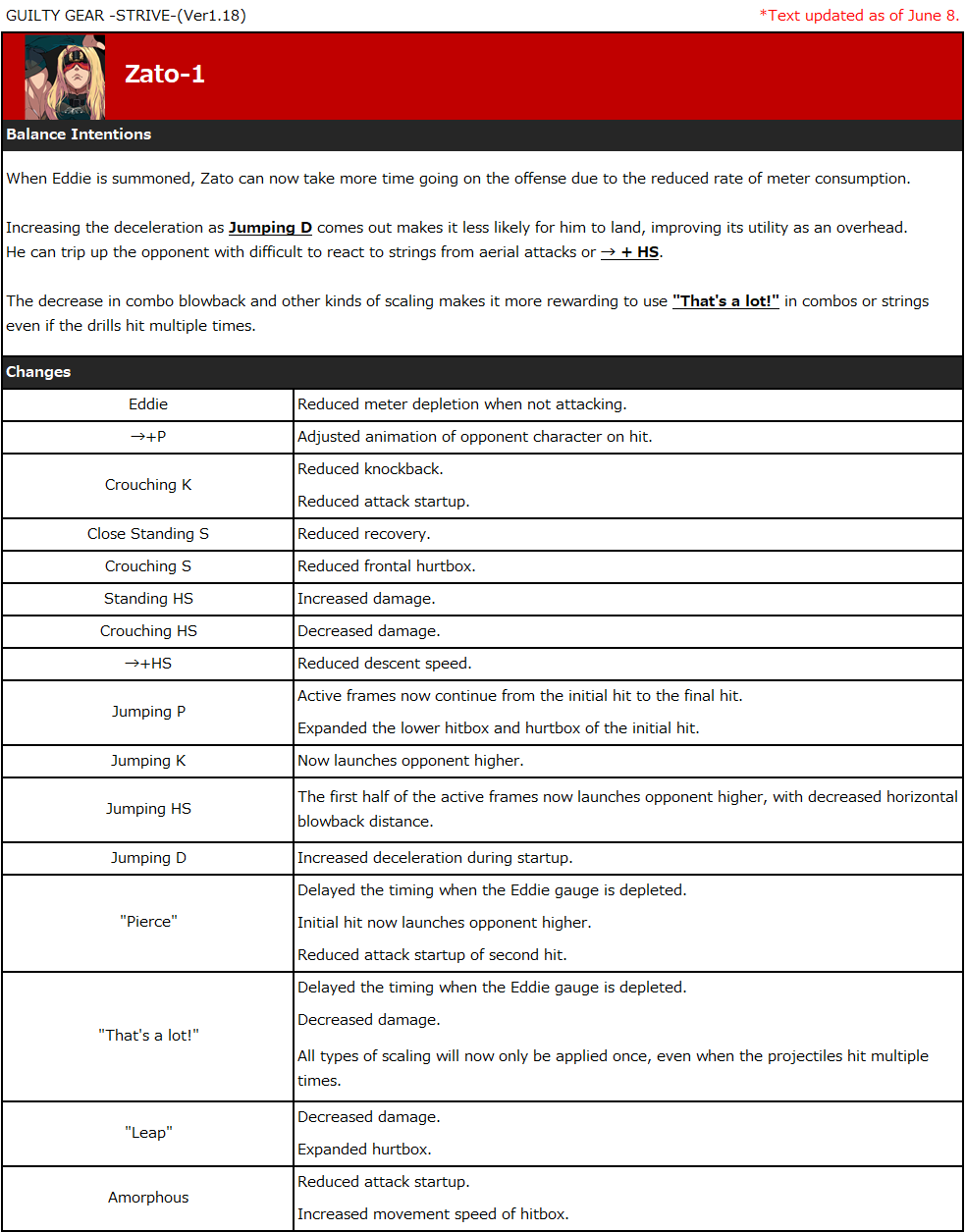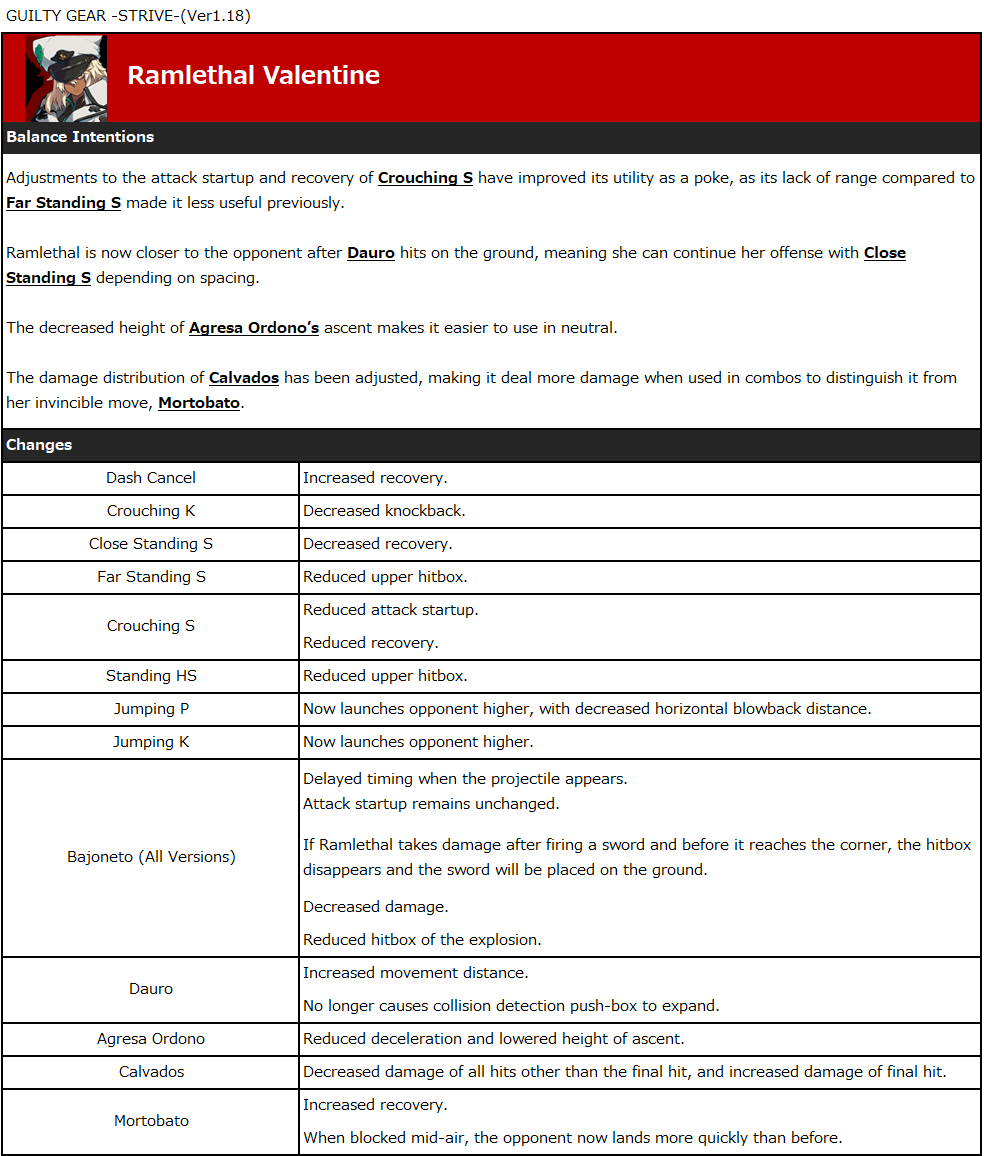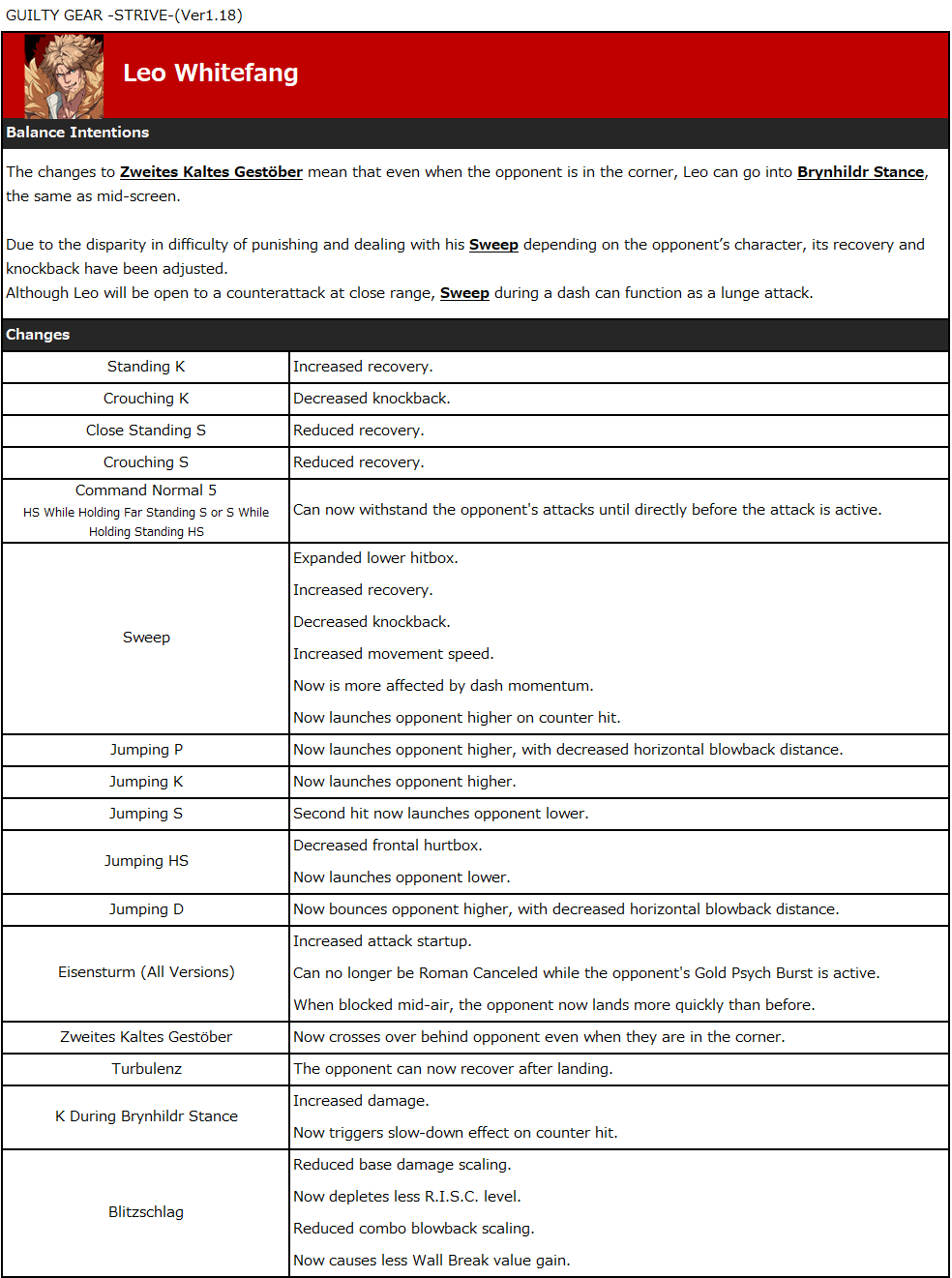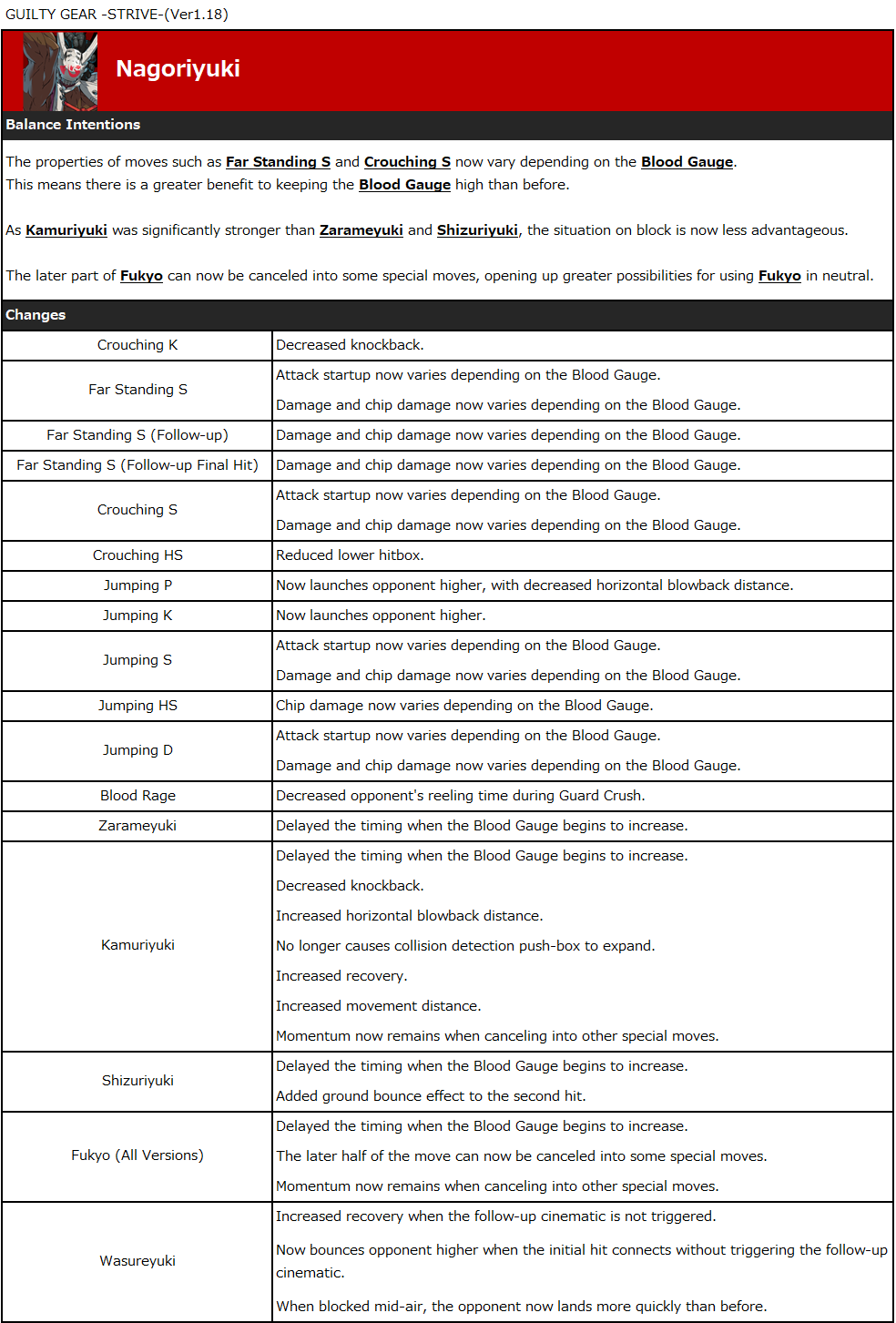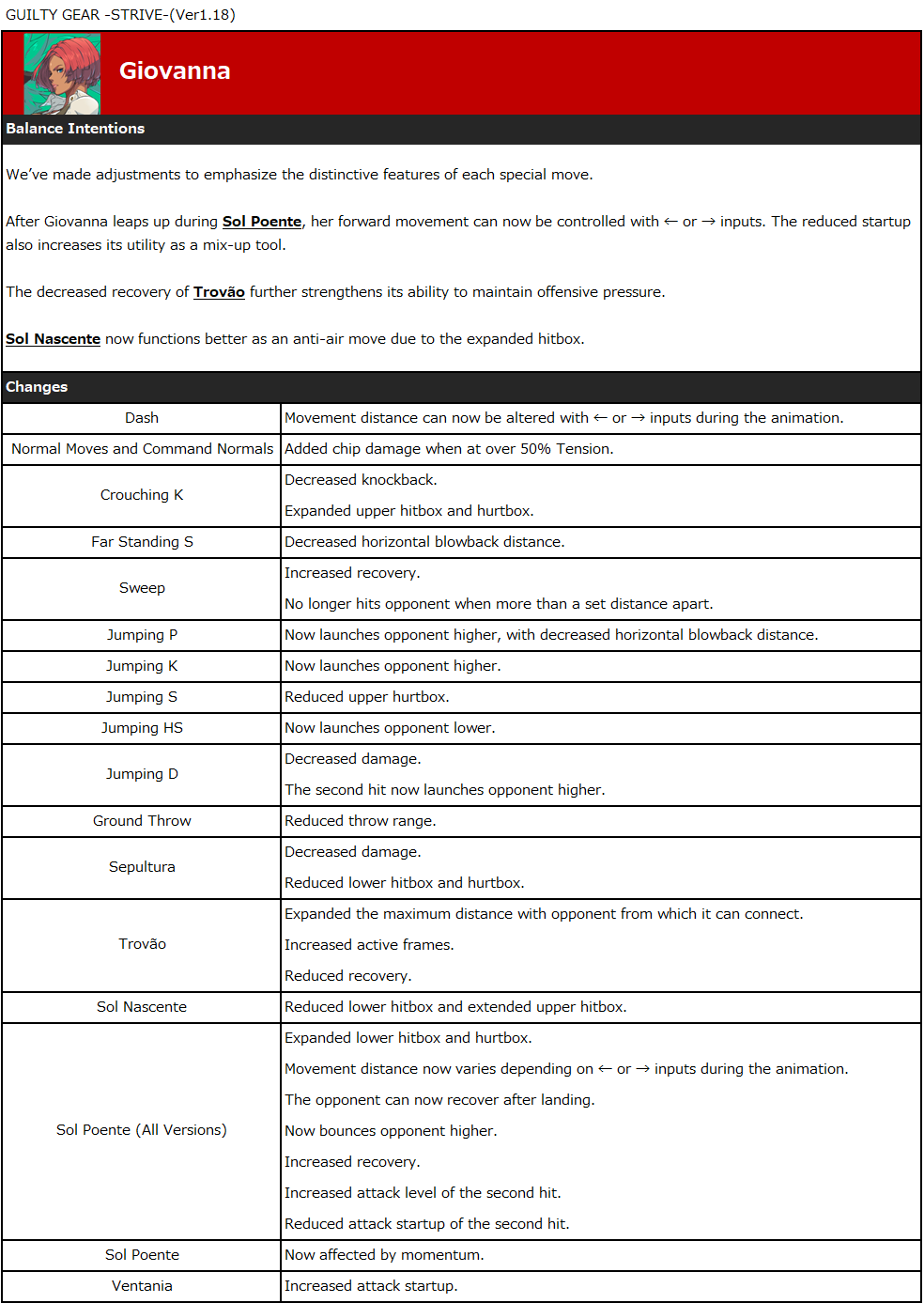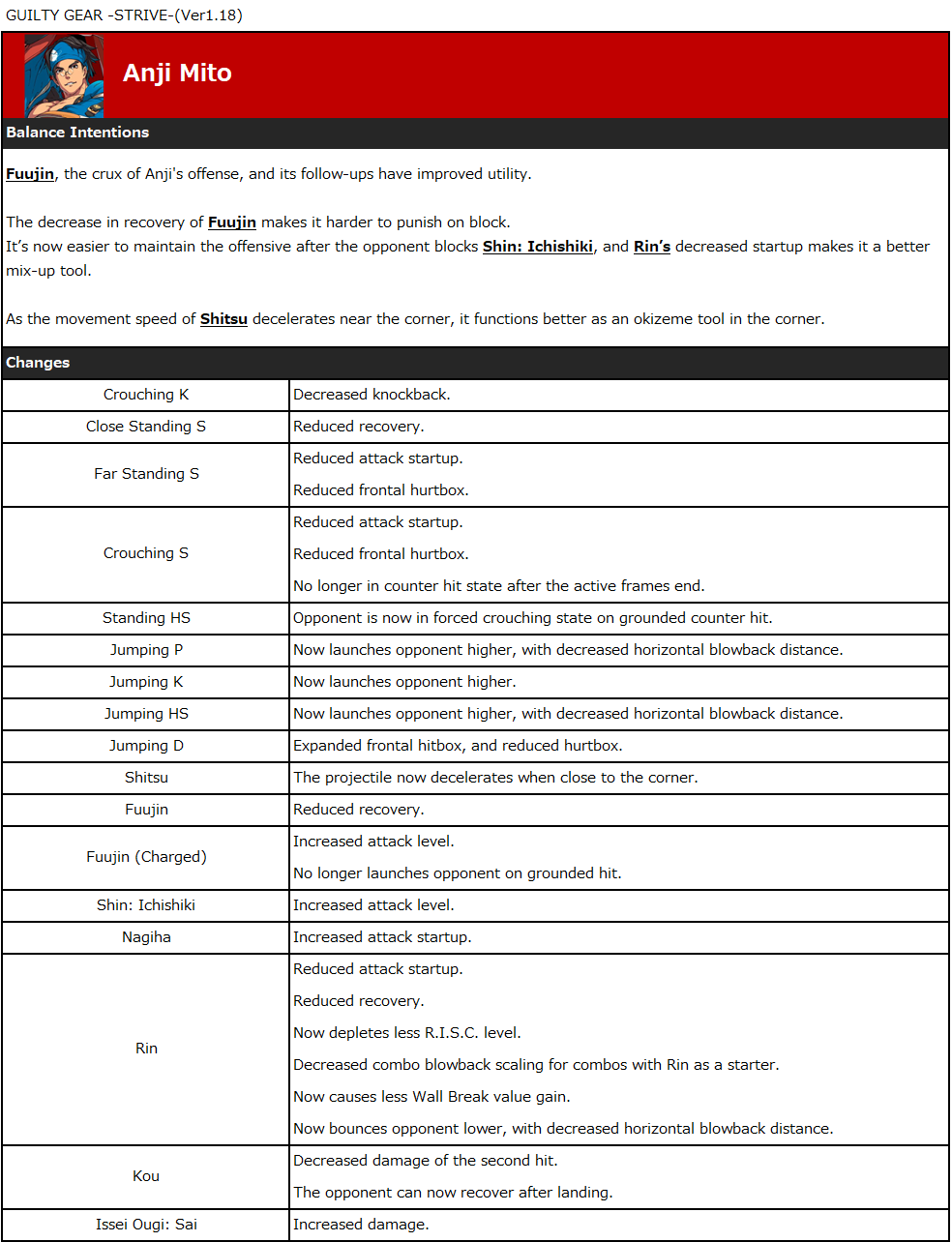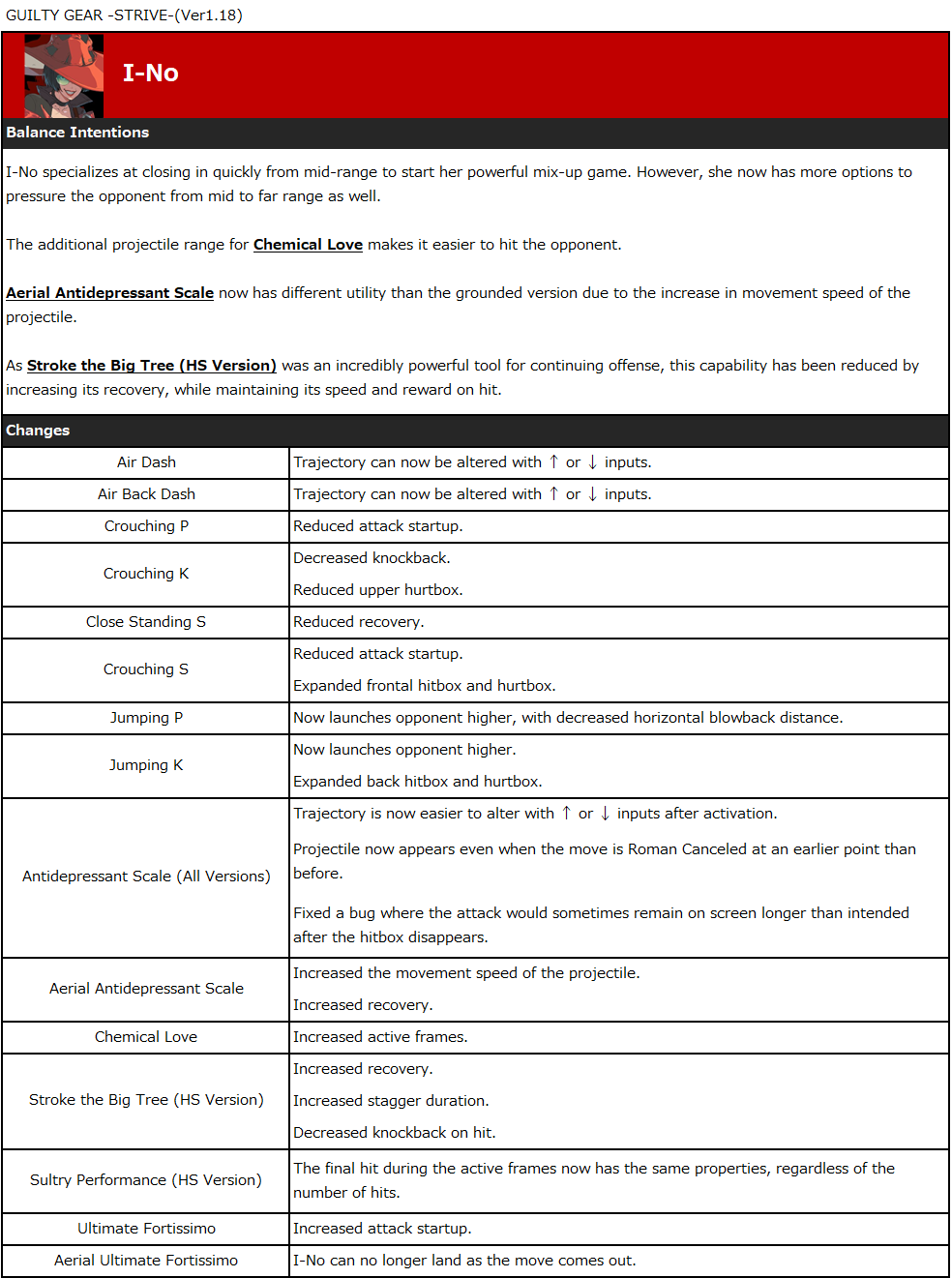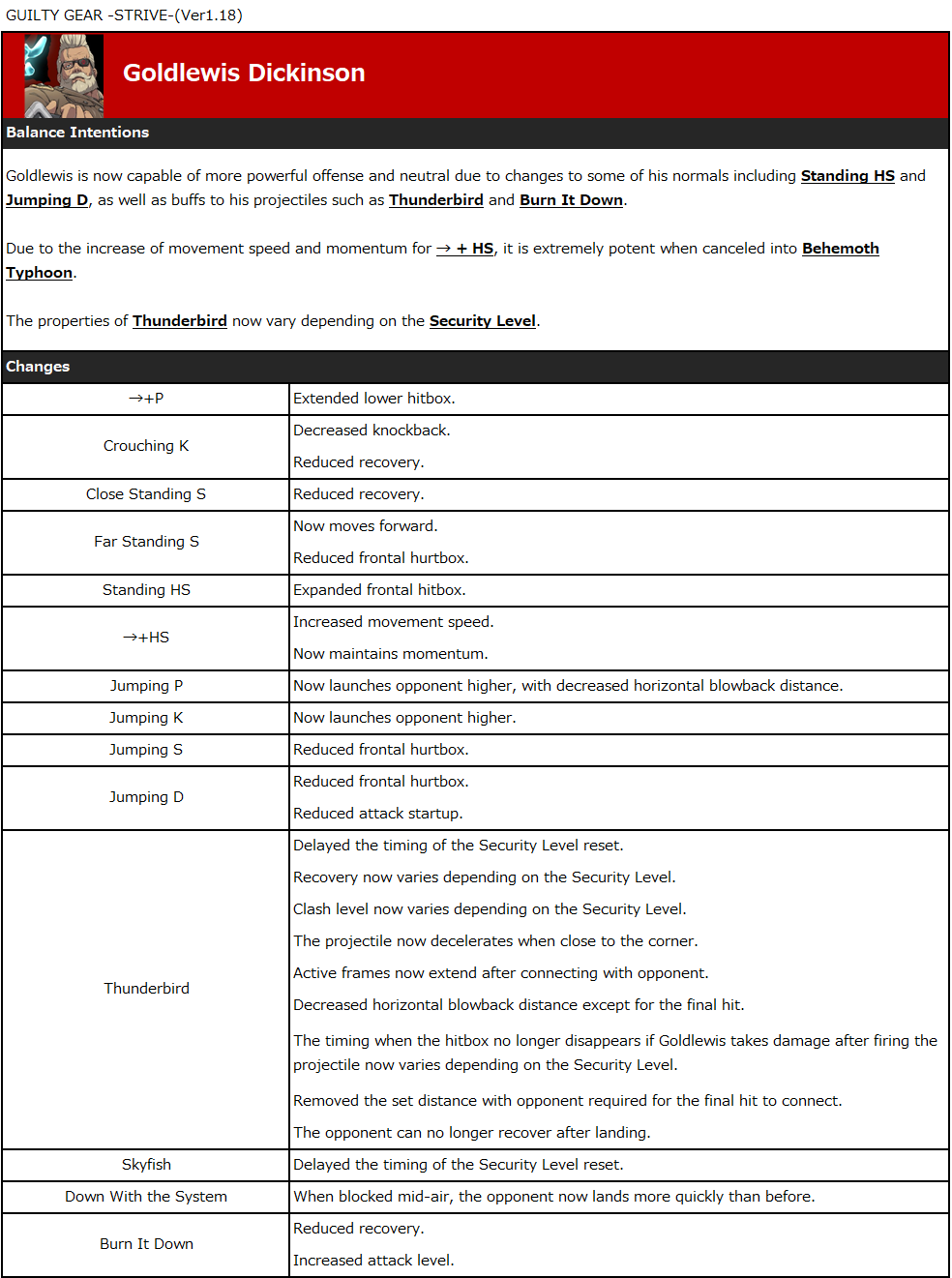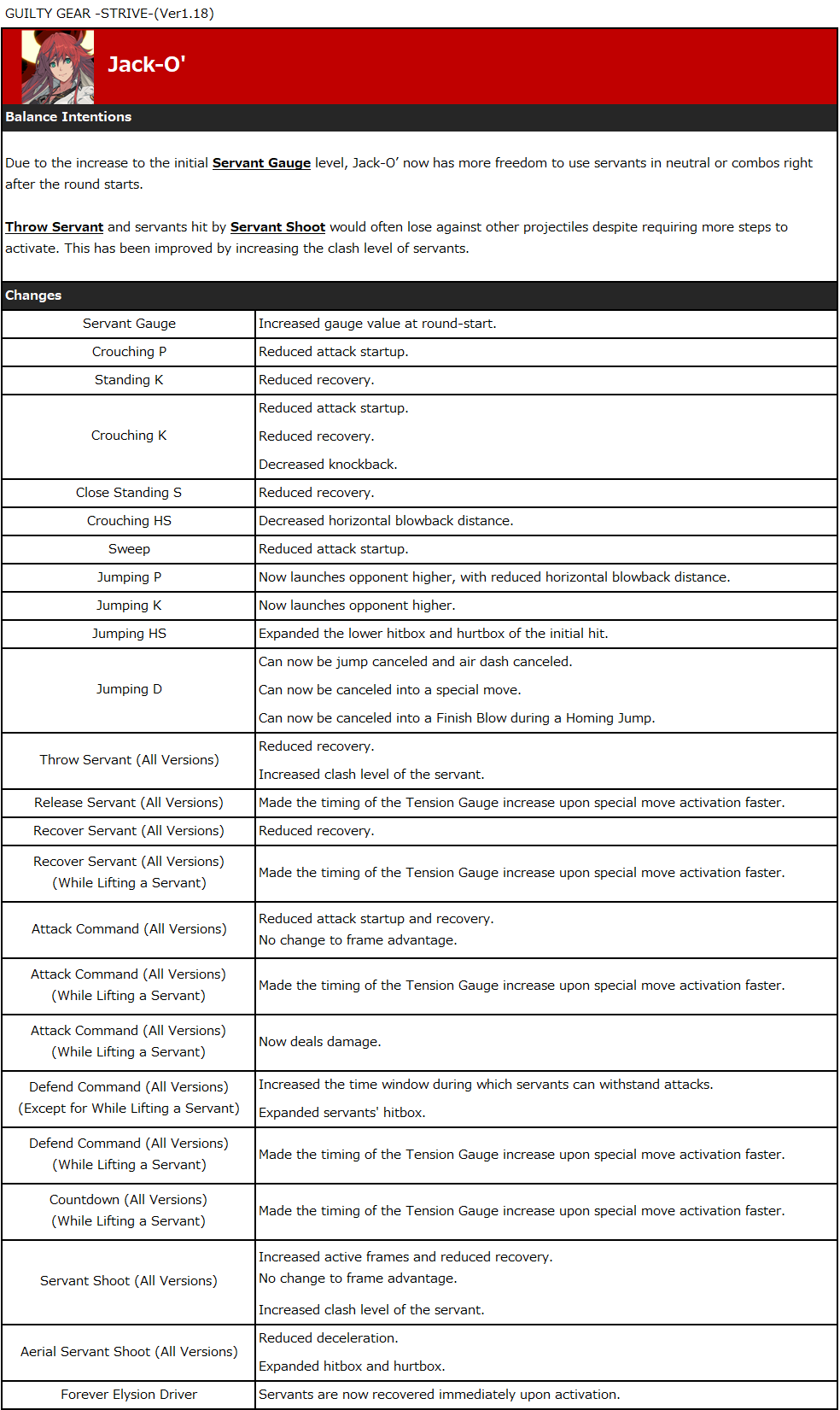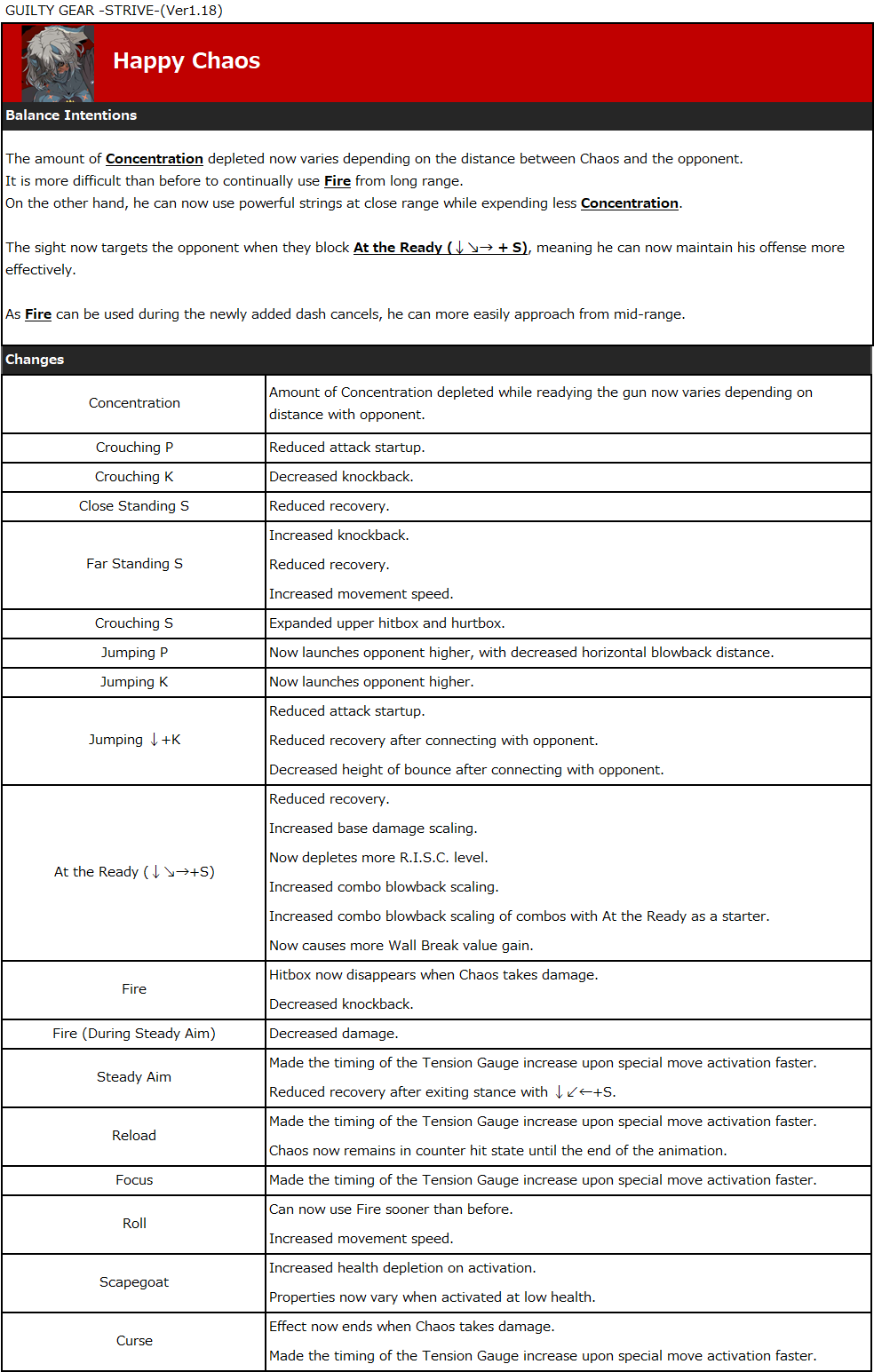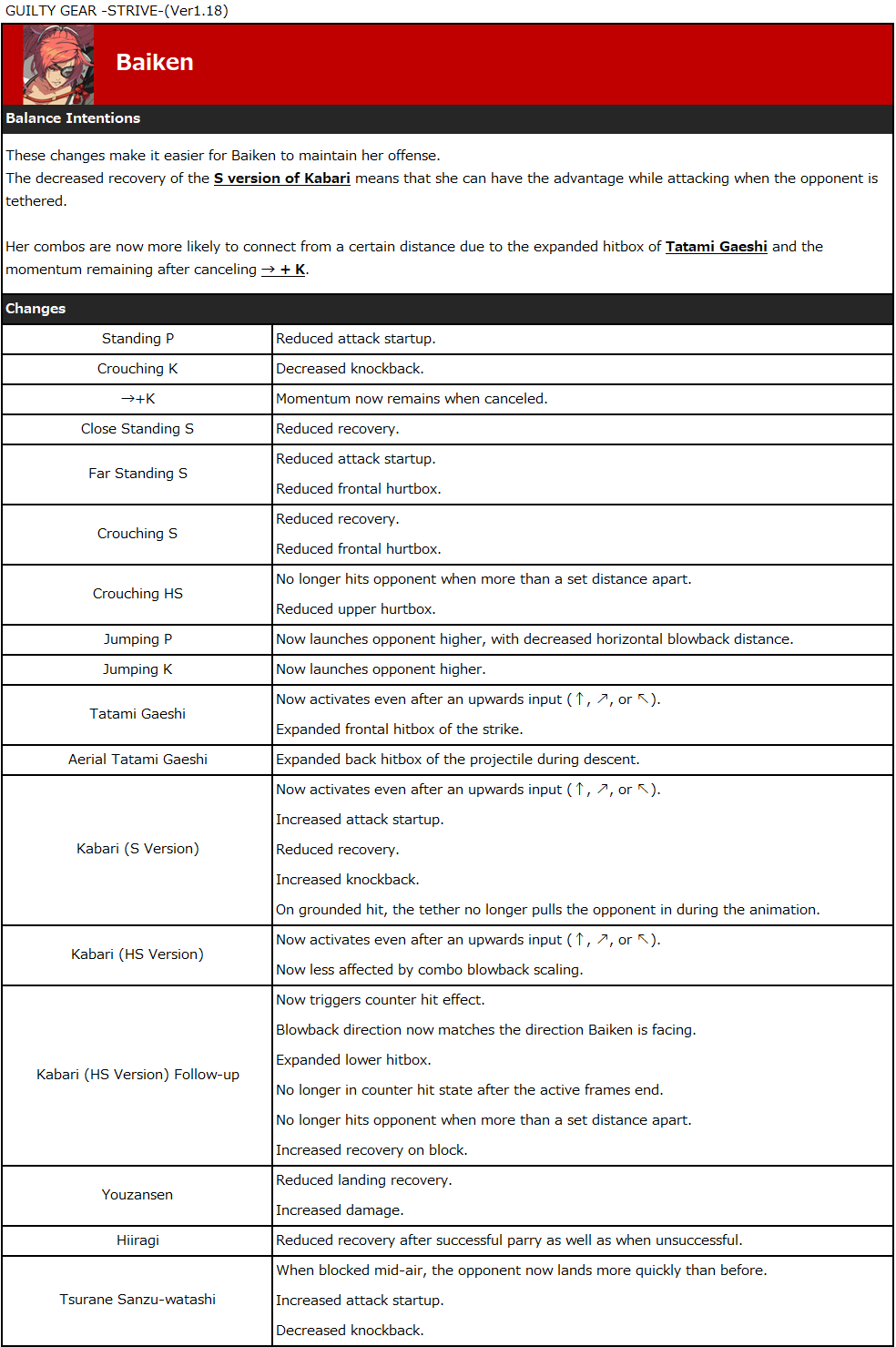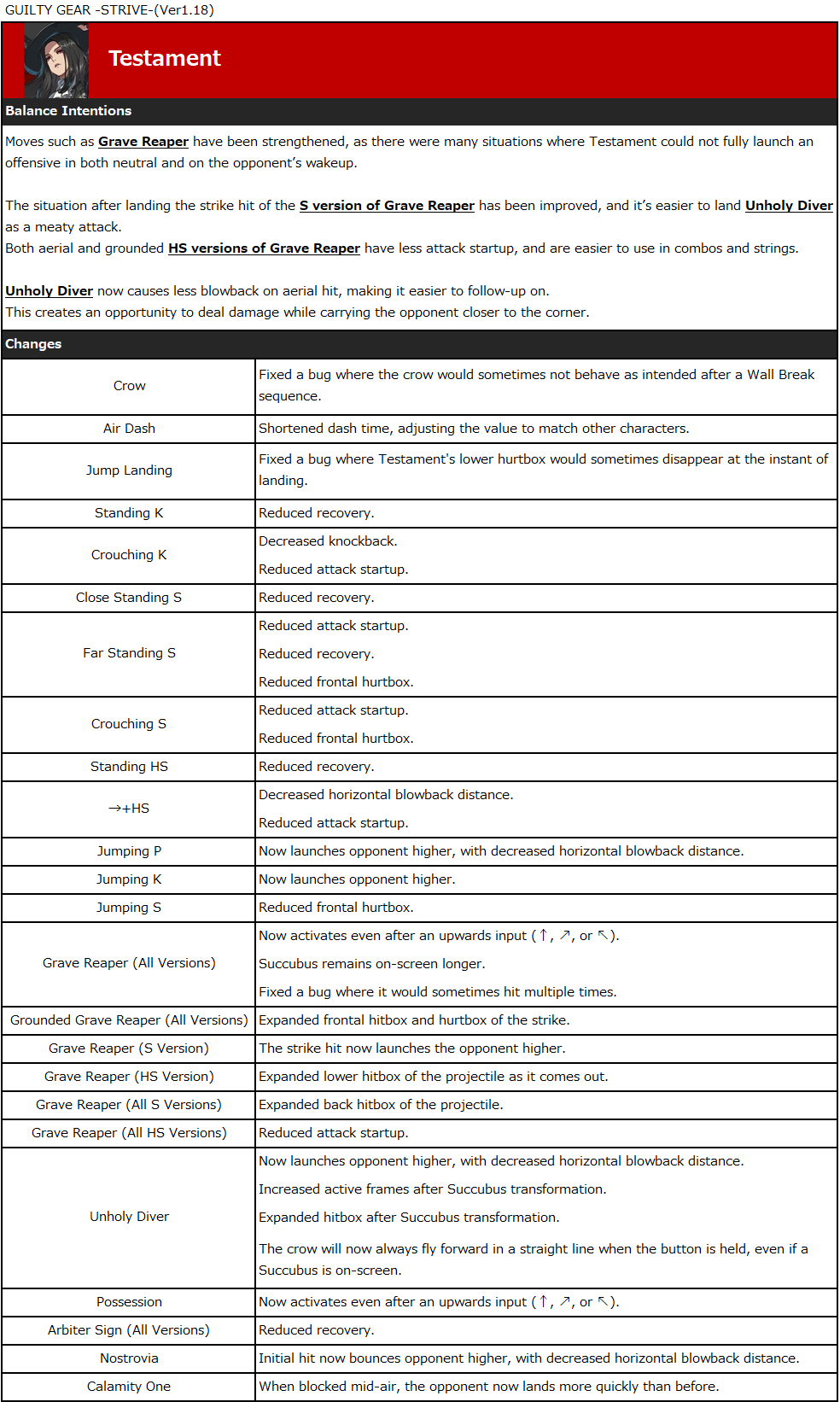 Further information on update contents and timing will be announced on our official Twitter.
Thank you for your continued support of Guilty Gear -Strive-.